Did you know that U.S. passports were not always supported by their holders' pictures? The first photo identification for this essential travel document was used only in 1915! Not so long ago, passport photography celebrated its 100th anniversary.
Today, applicants must provide pictures to apply for or renew their passports. Fortunately, American citizens have access to various places that offer passport photo services—here, we will present 10 of them. Read ahead to discover the pros, cons, and assistance details of the most popular U.S. photo spots and decide where to take your passport photos in your local area.
Where to get your passport photo taken?
U.S. citizens have quite a lot of options when it comes to passport photo services. It's not necessary to visit professional photo studios only (although it is also one of the alternatives); future passport holders can have their pictures created at post offices, shipping centers, or even retail stores and pharmacies in their local area!
Moreover, there might be no need to go outside at all; what about taking your passport photo at home?
To ease the decision-making process, we have prepared 10 brief reviews of places and ways in which U.S. residents can get a U.S. passport photo. Choose the one that fits your needs, and get your passport picture soon!
| Place | Availability | Comfort | Cost of passport photos |
| --- | --- | --- | --- |
| Apps & tools (PhotoAiD, Passport Photo Online) | 5 | 5 | $16.95 |
| Passport offices | 5 | 4 | $15 and more |
| Professional photography studios | 4 | 3 | $25 and more |
| Pharmacies (CVS, Walgreens) | 5 | 3 | $16.99 |
| Retail stores (Walmart, Target) | 5 | 4 | $7.44, $12.99 |
| Shipping centers (FedEx, UPS) | 5 | 4 | $14.95, $11.99 |
Note: 1-5 rating scale, with one being the lowest score and 5—the highest. The score is the average of customers' reviews, independent rankings, and information gathered from the official websites.
Apps & online tools
Regardless of their location, be it a city center or a small town's suburbs, Americans can use mobile applications, online software, and tools available on their devices. Thanks to it, you can take your passport photo comfortably at home in minutes.
Be sure to choose the applications and tools that guarantee 100% compliance with the U.S. passport photo requirements. Let us present you with 2 of them: the PhotoAiD® app and the Passport Photo Online tool.
Photoaid® app
PhotoAiD® is a mobile application on Android and iOS that provides a full scope of editing features. Users do not need to change anything manually—it is enough to take the picture in good lighting and wait for the app to take care of the rest.
Its impressive database of hundreds of different document types and advanced AI system ensures that your picture meets all the requirements posed by the U.S. Department of State.
The PhotoAiD® app will:
crop the picture while saving the required proportions;
resize it according to the 2 x 2 passport photo criterion;
remove any kind of background to make it white.
The advanced background removal tool is also perfect for taking baby passport photos. And, to cap it all, there is an expert team sitting behind the application and doing everything in its power to provide you with satisfying feedback.
Users can order electronic copies only or request 2 additional printouts delivered directly to their home. Either way, the app guarantees 100% compliance with the official requirements or a refund of 200% of the purchase cost.
Pros:
✔️ Comfortable photo taking from anywhere in the world
✔️ Automatic features, including cropping and removing the picture's background
✔️ Expert's feedback
✔️ 100% compliance with the official guidelines
Cons:
❌ Home delivery can take 1-3 business days
Passport Photo Online
Already having a picture on your computer? Transform it into a U.S. passport photo with Passport Photo Online—a professional online photo maker. Just upload the image on the website and wait 3 seconds—it's that simple!
Users can check if they need to retake their photo thanks to a "detailed photo criteria" button. Then, they will receive the expert-verified digital images in their mailbox. Additionally, 2 hard copies can be ordered for home delivery for just $3!
Thanks to Passport Photo Online, U.S. citizens can also create ready-to-print templates. By providing such templates to their nearest pharmacy or retail store, future passport holders can save up to 97% on printing their passport photos.
Pros:
✔️ Advanced AI technology transforming your existing image into a passport-style photo
✔️ Digital and hard copies available
✔️ Instant preview of the created picture
✔️ 100% compliance with the official guidelines
Cons:
❌ Home delivery can take 1-3 business days
Curios about passport photo apps? Look here:
Passport offices
U.S. citizens can comfortably have their passport pictures taken while handing over their passport applications at most acceptance facilities. They come in various forms, such as post offices, libraries, or local government offices. If you find one in your nearest location, it is best to call them before the visit to ensure they offer passport photo services. Some of them may require scheduled appointments, too.
Pros:
✔️ Photo-taking during the passport application process
✔️ Online appointments
✔️ Knowledgeable staff
Cons:
❌ Varying prices, starting usually from $15
❌ Service unavailable on specific days (e.g., university holidays)
❌ No digital copies or additional fee per one
Professional photography studios
Widely known for wedding photoshoots and family pictures, a professional photo studio is yet another place where American citizens can have their passport photos taken in their local area. These places can be easily found by scanning your nearest neighborhood on Google Maps; in New York alone, for example, there are hundreds of studios where residents can take their passport photos.
Although depending on the specific place, the prices might be quite high—starting usually from $25 to even $50 per "passport package." There is also an additional charge for digital copies, though not every place offers them. Photo studios might not be a perfect spot for taking baby passport pictures, too; very often customers meet with the lack of proper setting and equipment, such as high chairs or toys.
Pros:
✔️ Professional cameras and lights
✔️ High-quality pictures
✔️ Walk-ins at most studios
Cons:
❌ Elevated prices
❌ Additional charge for digital copies
❌ Lack of equipment for baby passport photos.
You might be interested: Passport Photo vs Professional Headshot—Is There Any Difference?
Pharmacies
Popular pharmacy chains like CVS and Walgreens also offer taking passport pictures. Let us discuss their service in more detail.
CVS
There are over 7500 locations of CVS pharmacies in the U.S., which makes it easy for citizens to find a suitable point. The price for passport pictures in CVS is $16.99; however, some discounts and coupons are available for customers at the official pharmacy website. Generally, appointments are not necessary, but the pharmacy recommends calling the chosen location before visiting.
Future passport holders receive two hard copies of their pictures with no digital images. The whole procedure—taking, editing, and printing the pictures—takes up to 10 minutes. In case of a rejected passport photo, customers can request a refund or retake after presenting the receipt.
Pros:
✔️ A lot of locations nationwide
✔️ Coupons and discounts available
✔️ Short waiting time
Cons:
❌ Can be pricey for some customers
❌ No digital copies
Walgreens
With around 7750 locations across the U.S., Walgreens is another pharmacy where people can take their passport photos. The price and conditions are the same as for the CVS photo service.
There is a slight difference in waiting times—while CVS assures to prepare the pictures in 10 minutes, Walgreens informs that usually it will take 1 hour or less. A same-day pickup service is also available; thus, customers can come back anytime during the day for their Walgreens passport photos.
Pros:
✔️ A lot of locations
✔️ Same-day pickup
Cons:
❌ Might be pricey
❌ No discounts
❌ No digital copies
❌ Can take up to 60 minutes to process the photo
Retail stores
Stopping by your local retail store can also result in a passport photo-creating adventure. The most popular points that offer this service are Walmart and Target, although the latter only offers printing services. Let's take a closer look at them.
Walmart
Walmart offers shooting—as well as printing—U.S. passport photos at the cost of $7.44. American citizens can find their store in over 5000 locations across the country. Taking a Walmart passport photo and preparing it usually lasts 5-10 minutes, and there is no need for appointments in Walmart.
For printing services, the price remains the same; however, if the customer chooses home delivery of their passport photos, there is an extra cost of $5.99. Also, Walmart charges more for baby passport photos.
Unfortunately, there are no digital images available. U.S. citizens receive only hard copies of their passport pictures. The refund or exchange option is active for 90 days starting from the purchase date and is only possible with a receipt.
Pros:
✔️ A lot of locations
✔️ Attractive price
✔️ Short waiting time
✔️ Walk-ins
✔️ Refund or retake available with a receipt
Cons:
❌ No digital copies
❌ Additional cost for home delivery
❌ Extra charge for baby passport photos
Target
Unlike Walmart, Target does not offer photo-taking services anymore. There are also no in-store purchases or transactions—everything takes place online.
To print passport photos via Target, U.S. citizens must visit their official website and upload their pictures. It already needs to be created per the U.S. State requirements for passport images. Then, Target makes 4 copies of compliant passport photos for $12.99 shipped on a single template.
Delivery takes up to 10 business days; however, there are different shipping services, so receiving your Target passport photos even in 3 business days is possible. Additional costs of delivery are charged during the purchase and must be prepaid. Any potential complaints about prints need to be addressed to Target's customer care.
Pros:
✔️ Online service
✔️ 4 passport photos
✔️ Home delivery
Cons:
❌ Printing service only
❌ Photos must be already prepared as to U.S. requirements
❌ Unclear refund policy
Shipping centers
Famous for their shipping services, offices like FedEx and United Parcel Service (UPS) have also introduced passport photo-taking to their offer. Let's take a look at how it works.
FedEx
FedEx has over 2000 locations in the U.S. that have implemented Fedex passport photo services for its customers. No appointments are necessary and the pictures are printed right after taking them, making the process much easier. 
For 2 hard copies, future passport holders will pay $14.95—fortunately, coupons are available on the company's official website. FedEx also offers digital passport images sent to the customer's email box for an additional cost. And in the case of photo rejection, the free-of-charge retake is possible with a valid receipt.
Pros:
✔️ Coupons available
✔️ Digital copies
✔️ Free-of-charge photo retake
✔️ Short waiting time
Cons:
❌ Extra charge for digital photos
United Parcel Service
A UPS passport photo service can be found in more than 4500 locations nationwide. The cost of 2 passport photos is $11.99, and to avoid possible lines at their local store, customers can schedule an appointment online. The pictures are ready within the same day—the UPS staff might ask individuals to come back later due to many queries.
There are no digital copies available for future passport holders, and, what is more, there is no information on the refund policy offered by UPS.
Pros:
✔️ Cheaper compared to FedEx
✔️ Appointments scheduled online
Cons:
❌ No digital copies
❌ Photo processing can take longer than 60 minutes
❌ No information on refund policy
Best place to get a passport photo in your local area
The U.S. undeniably has a lot of locations that offer passport photo services. However, we know that it is not always easy to get there, and the reasons may vary: immobility, long distance, emergency, or simply lack of time. That is why to satisfy the needs and solve the issues mentioned above, we present you with a solution: PhotoAiD®.
The PhotoAiD® application is a picture transformation tool that can be used comfortably on your mobile phone. There is no need to go outside and look for the most suitable location; you can get your passport photos at home, in your favorite place, and make it stress-free for the rest of your family members—babies included!
No appointments and no special preparations. You only need to take care of a good, ideally natural, light. With its advanced AI-backed system, our app will take it from here! How does it work?
As you can see, the features of the PhotoAiD® app include cropping, resizing, and removing the background, which makes the picture 100% compliant with the official U.S. requirements. But that's not the end! What other benefits await our users?
Only 3 seconds separate U.S. citizens from their perfect passport photo. That's the time you need to take it with our app!
Take as many attempts as you wish and pay only for the final result. Find the perfect angle, light, and expression, and be 100% satisfied with your passport picture!
Infinite shots also mean no more stressing out about getting your baby's or child's passport picture! In fact, you can even hold your baby, and our highly-developed AI system will transform it into a white background with your baby perfectly fitted in the required frames.
Our expert team carefully reviews every photo and works around the clock to provide the most satisfying results.
We offer both printed and electronic copies of your picture, and we assure every customer that their passport images will get accepted.
And in the rare case of rejection, we return 200% of the original price right away!
The PhotoAiD® app is available both on passport photo apps for Android and iOS. Download it today and enjoy your photo-taking adventure!
Create passport photos at home:
FAQ
This section is devoted to frequently asked questions about places to take your passport photo.
Where can I get a picture taken for a passport near me?
There are a variety of places where U.S. citizens can have their photos taken—pharmacies, retail stores, shipping centers, or post offices are only a few. It is best to search Google Maps for any of these photo points to find the nearest location.
What stores take passport pictures?
Retail stores like Walmart or Target offer passport photo services. However, while U.S. citizens can use a Walmart location to take a passport picture, Target offers explicitly online printing services.
Where to get a passport photo taken and printed?
Closing thoughts
U.S. citizens have a wide range of options regarding where they can take passport photos near them. The list starts from official acceptance facilities in their local area and goes through post offices, pharmacy chains, retail giants, and may end inside their own house.
To ensure that your U.S. passport picture is 100% compliant with the official requirements, try PhotoAiD®. Within seconds, you will create a photo that is later edited and reviewed by our experts. Satisfaction guaranteed or 200% money back!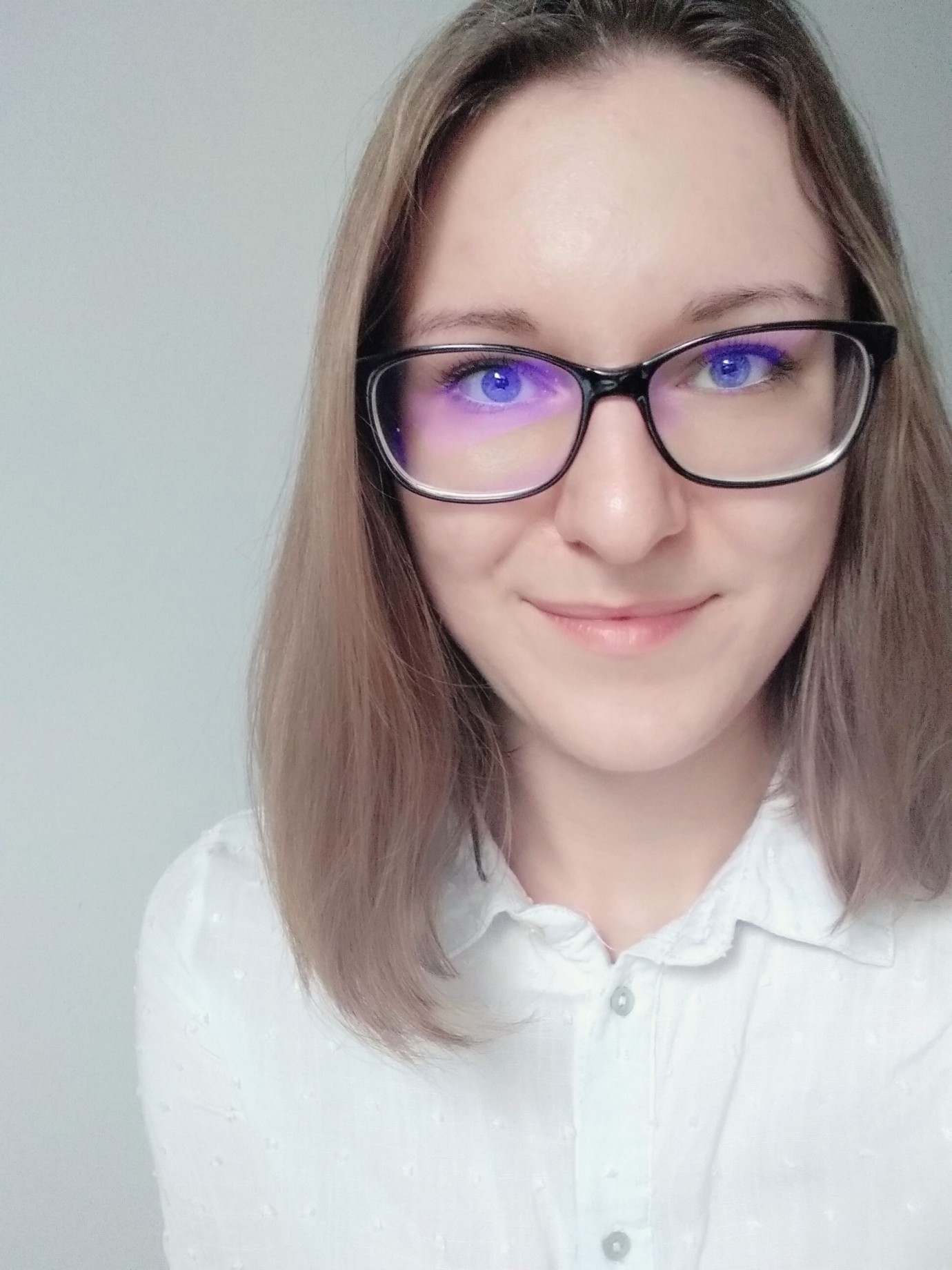 Graduated from the Institute of English Studies at the University of Wrocław, Roxana holds a Master's degree in psycholinguistics. As a language expert, she is deeply passionate about words and the writing process. Her free-time activities are a mixture of sports, books, self-development and travelling (or dreaming about it).