If you have an Android phone with a decent camera, that's more than enough to create your own passport photos.
Want to know how?
Read our step-by-step guide to discover how to get compliant passport photos in minutes from anywhere in the world.
Continue reading or jump to a specific section:
5. Adjust the background color
Or get a 100% compliant photo in 3 seconds using PhotoAiD
Do you need a quick and compliant passport photo? You can get one now in 3 simple steps. All you need is an Android phone and the PhotoAiD app!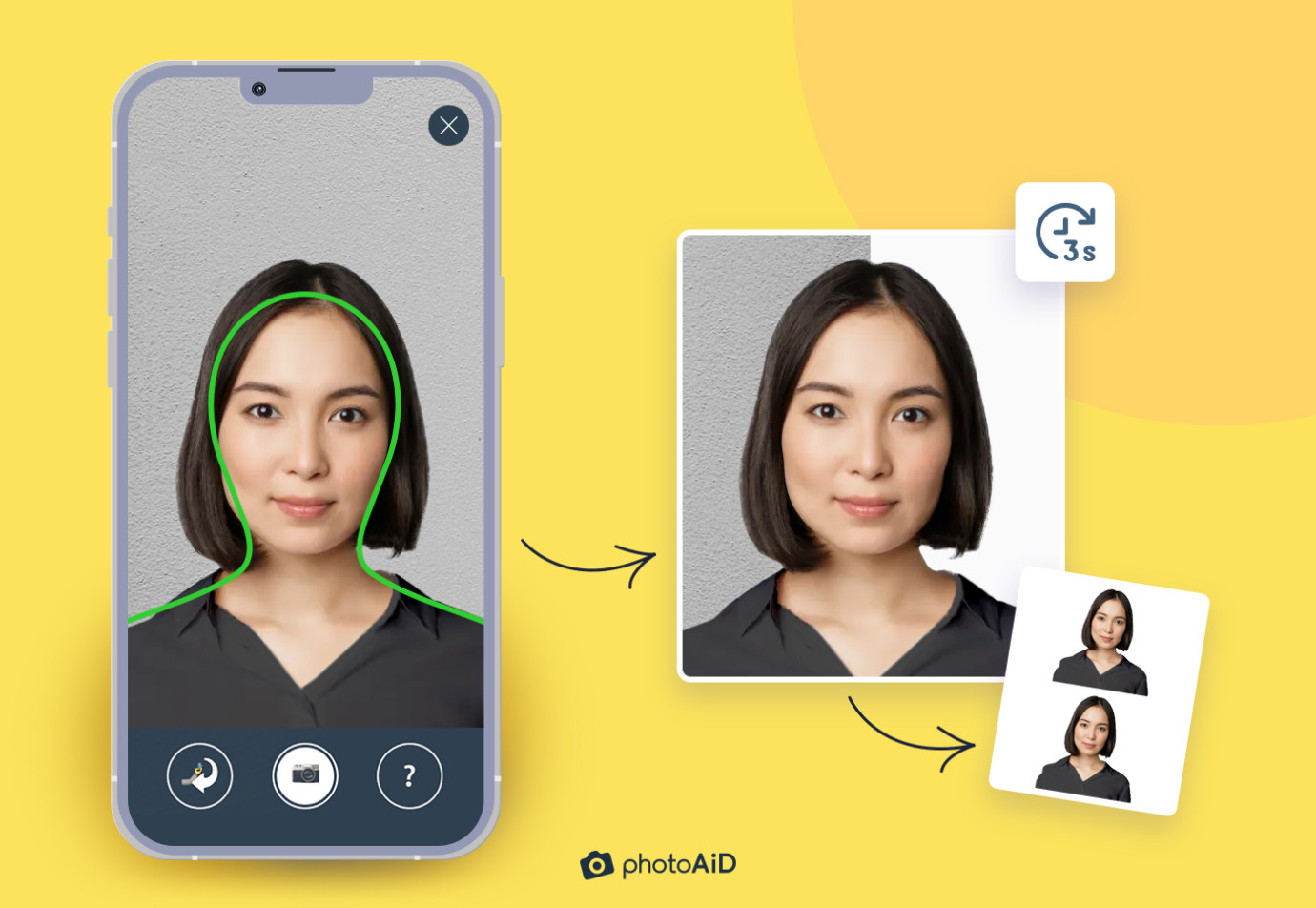 Interested in more detailed articles on preparing passport photos with your mobile phone? Take a look at these:
Keep reading as we uncover six steps to create US passport photos with an Android phone.
1. Find the proper setting
Before opening your phone's camera application, ensure your surroundings meet US passport photo requirements.
Namely, you want to be in a well-lit spot, preferably near a natural light source, like a window during the day. Prepare a white background by standing against a white wall or hanging a white sheet.
Note: You can also forget about the background and take your passport photo anywhere you want. Our Android PhotoAiD app comes with a background removal tool, thanks to which you'll receive compliant passport pictures with a perfectly white background!
2. Pose naturally
Keep your phone's camera right in front of you. Relax your shoulders and maintain a neutral expression. While smiling for your passport photos is generally prohibited, it is okay as long as it's not a wide, toothy smile. All your facial features must be visible.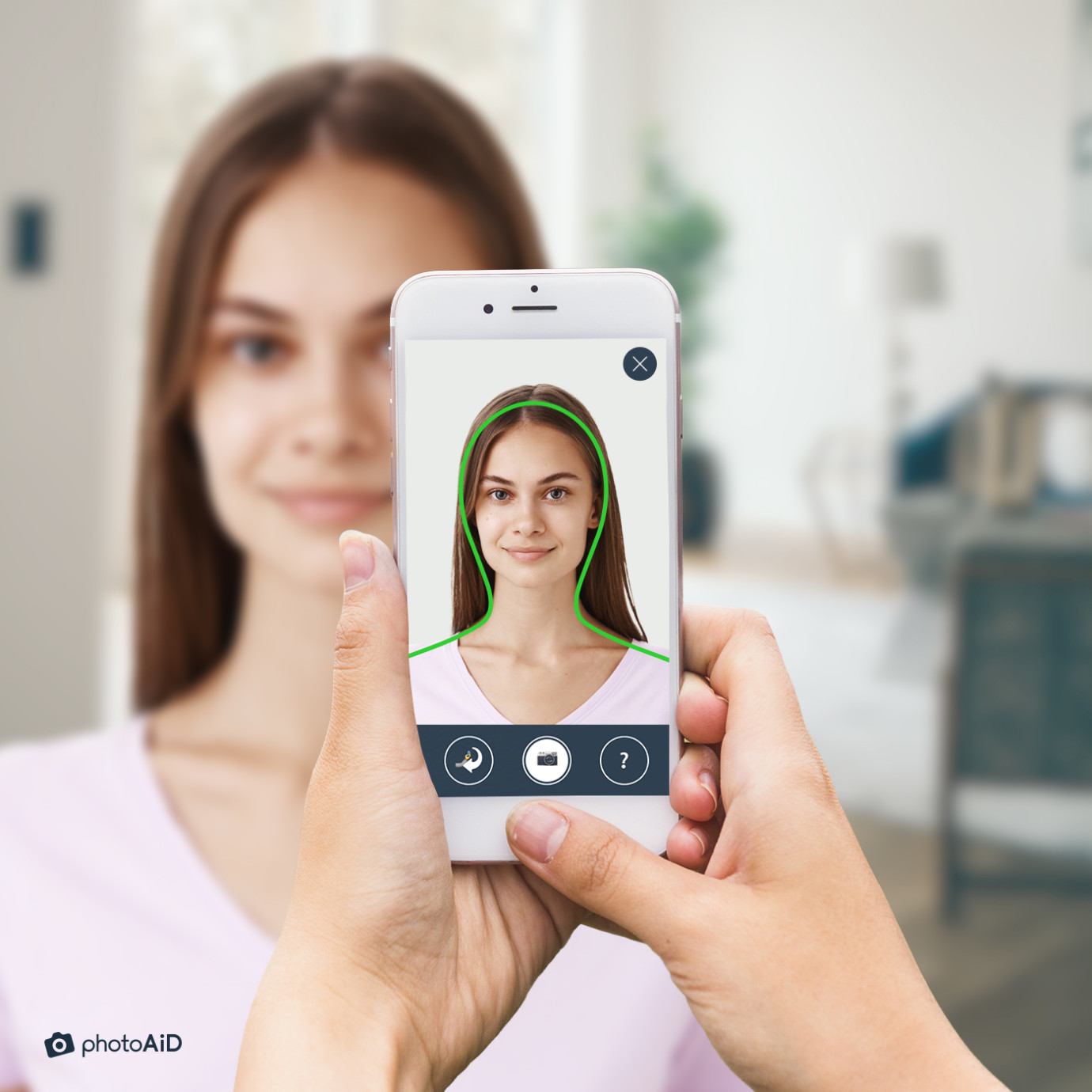 3. Take a photo
Snap your passport photo whenever you feel ready.
If you find it difficult to relax while taking your own photo, ask a friend or family member to take it for you or use a tripod. A good thing about preparing passport photos with your Android phone is that you can take as many shots as you want until you find the perfect one!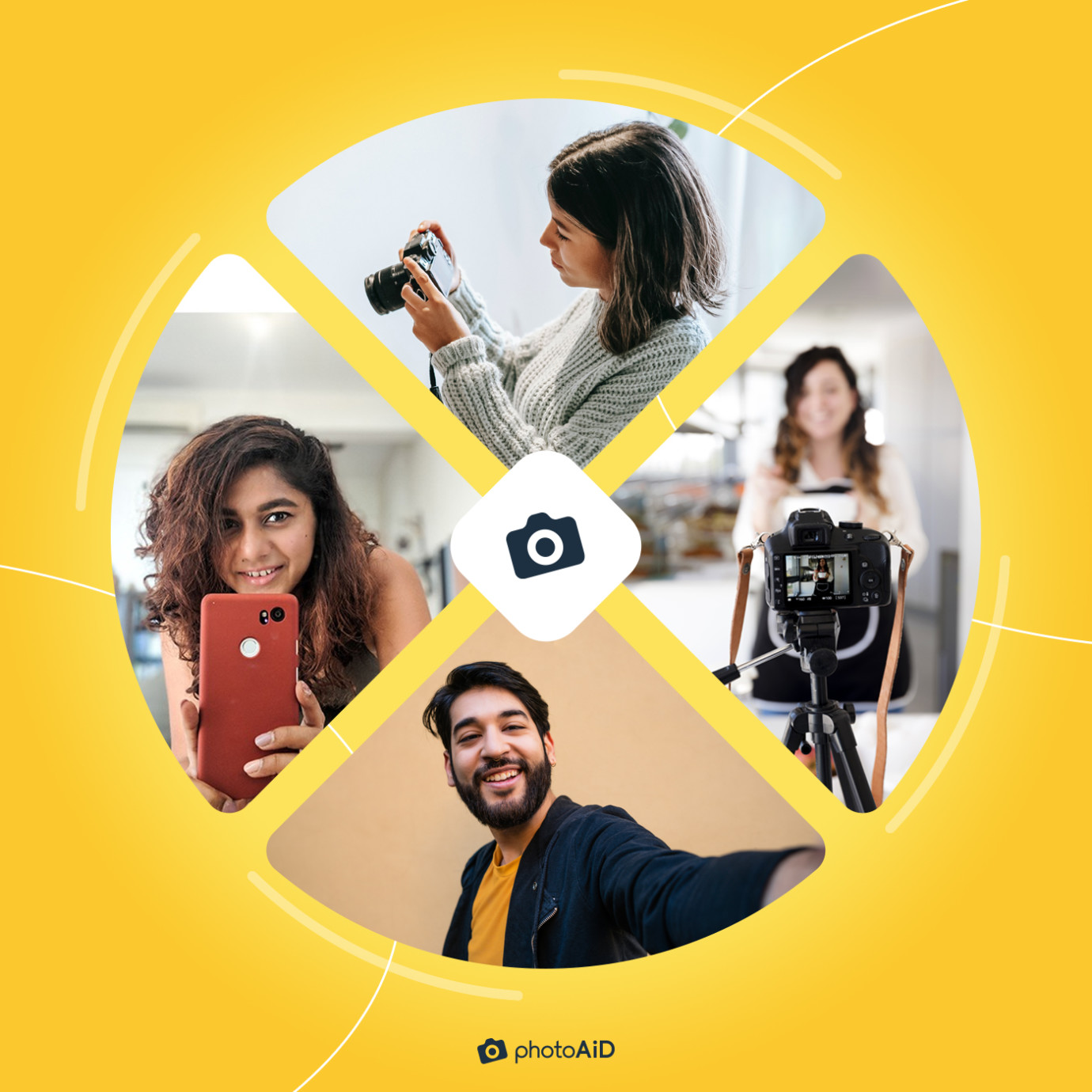 4. Resize and crop your photo
Found the shot you're most satisfied with? Now it's time to transform your passport photo to the appropriate size.
A US passport-size photo measures 2×2 inches (51×51 mm). While some Android phones, like the Samsung Galaxy series, have an image resizer tool, most Android devices only offer simple cropping functions only. You can resize your Android passport photo using any passport photo tool of your choice.
After the resizing, crop the picture with your Android phone's gallery functions. Remember that your head and the top of your shoulders must be visible in US passport photos.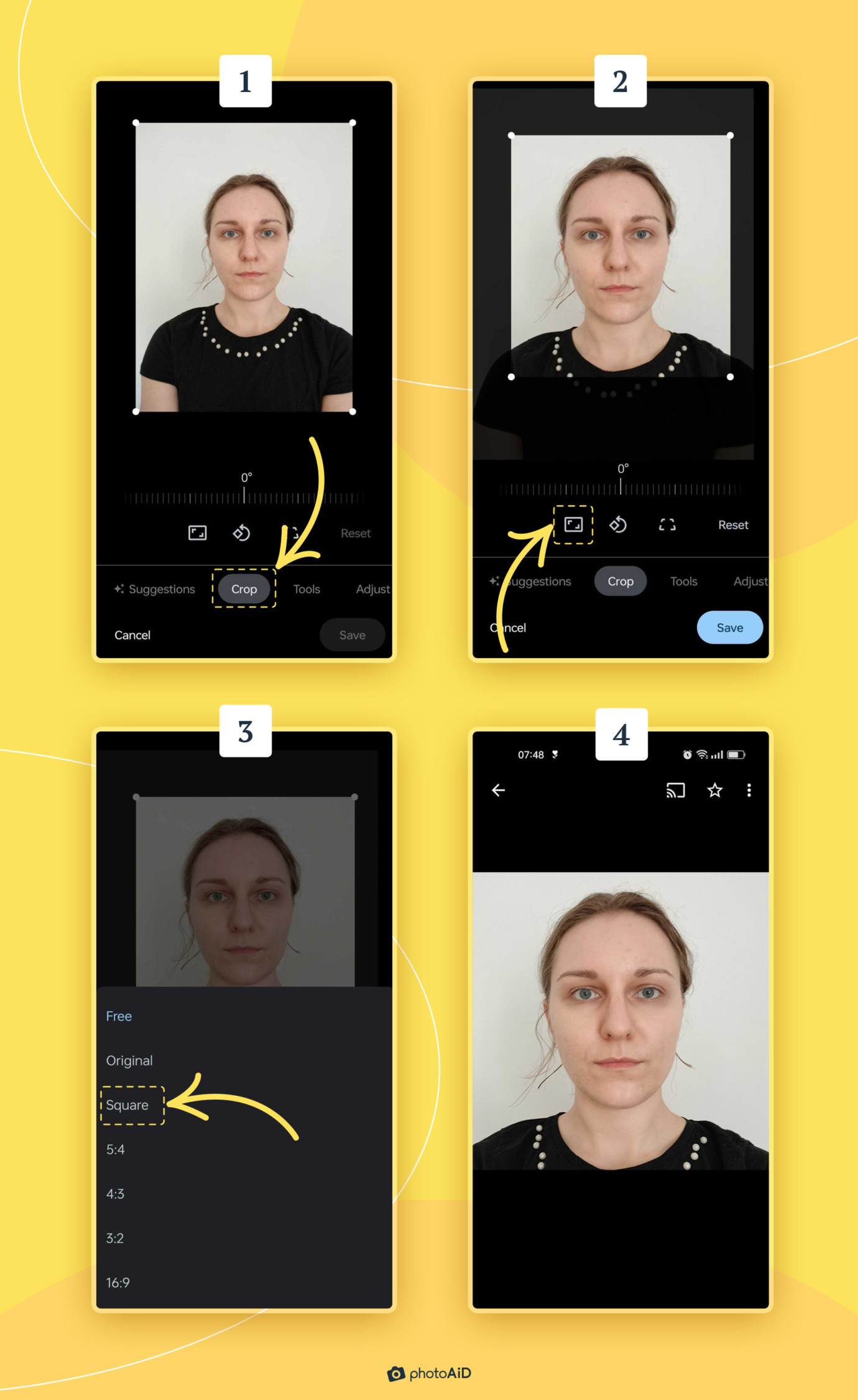 Note: With our Android passport photo app, you can resize and crop your photos in one place with 100% compliance guaranteed! No manual work is required—we'll do everything for you.
5. Adjust the background color
Skip this step if you have taken your photo against a white background.
If your 2×2 picture has any patterns or objects in the background, run it through background removal software to get rid of them.
A US passport-style photo requires white or off-white setting. When removing the background manually, pay attention to how your head and shoulders appear in the image to avoid any discrepancies, like broken lines or visible pixels.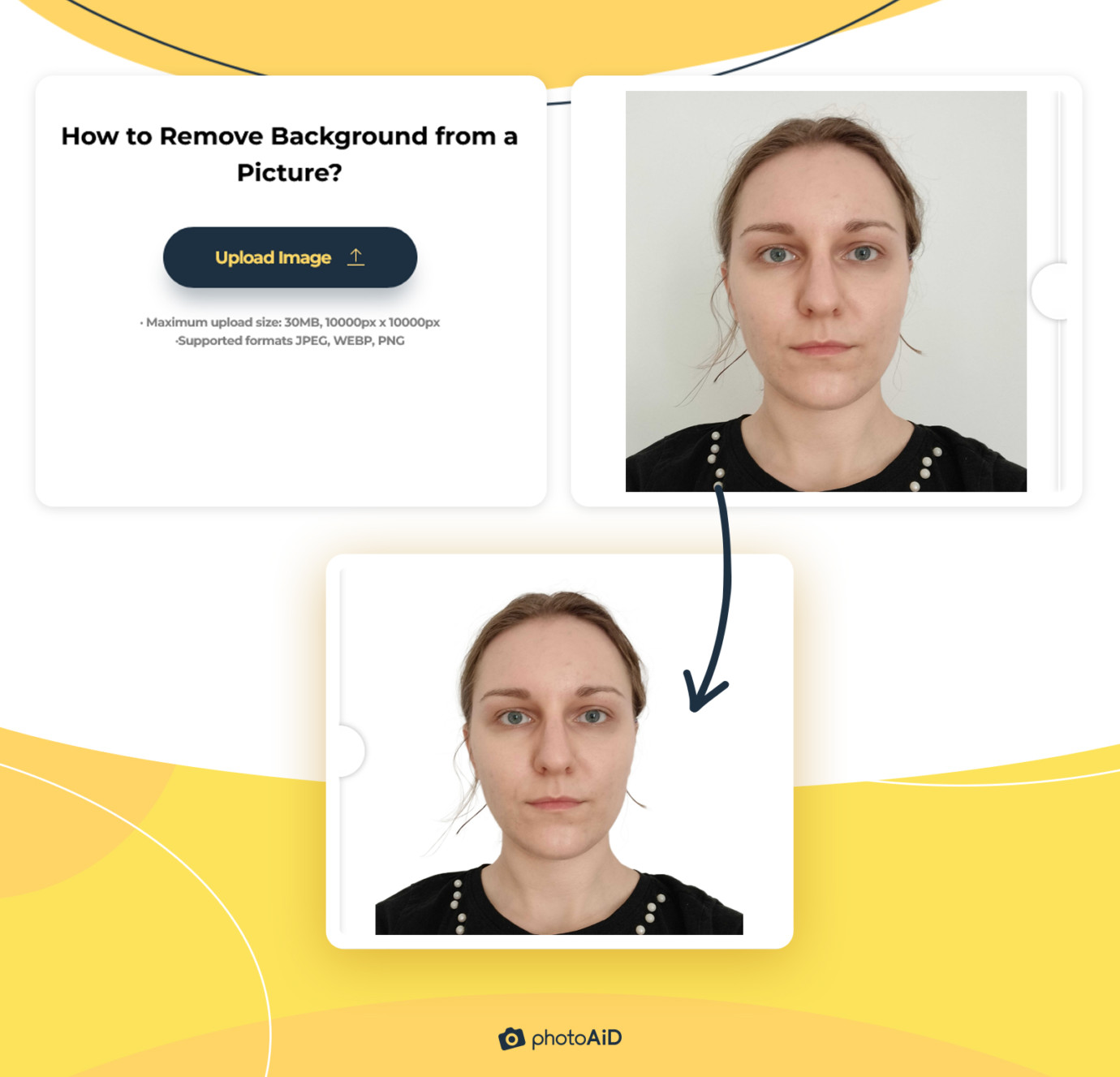 Note: Have your passport photo background adjusted automatically with PhotoAiD®! Snap your photo against any background, and we'll make sure the final image has a perfectly white background that meets all governmental requirements!
6. Print the photo
Think your passport photo meets all official requirements? Print it at the local drugstore, retail store, or any photo studio offering printing services.
Or forget the six steps above and try this instead
Use PhotoAiD® to avoid the hassle of editing your photos manually. Our intuitive and user-friendly passport photo application works flawlessly on any Android device. Thanks to our passport photo editor, you have all the features in one place—and much more!
Download the app on your Android mobile from the Google Play Store, and then open it. From this point, you're only 3 steps away from receiving perfect passport photos:
Take the photo with your Android phone camera or upload a previously-taken picture.
Choose the document you want to apply for—in this case, a US passport. Wait only a minute (or less!) while our AI-supported system and expert team verify your picture.
Ready! Order prints directly to your door, get a digital copy sent to your email, or download a postcard-size template and print it for only a few cents.
It's that simple! No need to drive to the nearest photo lab to print your pictures. With PhotoAiD®, you get a resizing, cropping, and automatic background removal tool, with expert approval of the final picture. With all these factors in play, you get the highest-quality pictures that are 100% compliant with all requirements mandated by the US Department of State.
Get 100% compliant pictures with just one Android passport photo tool. The whole process takes less than 3 minutes, and you can do it all comfortably from home. Create your perfect passport photo online today!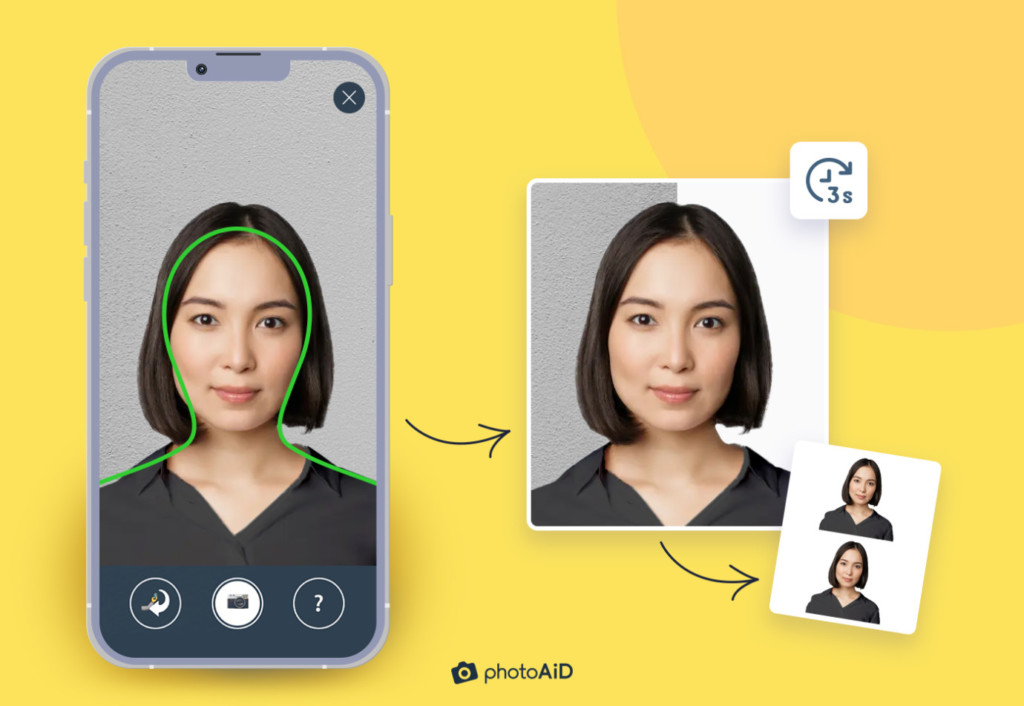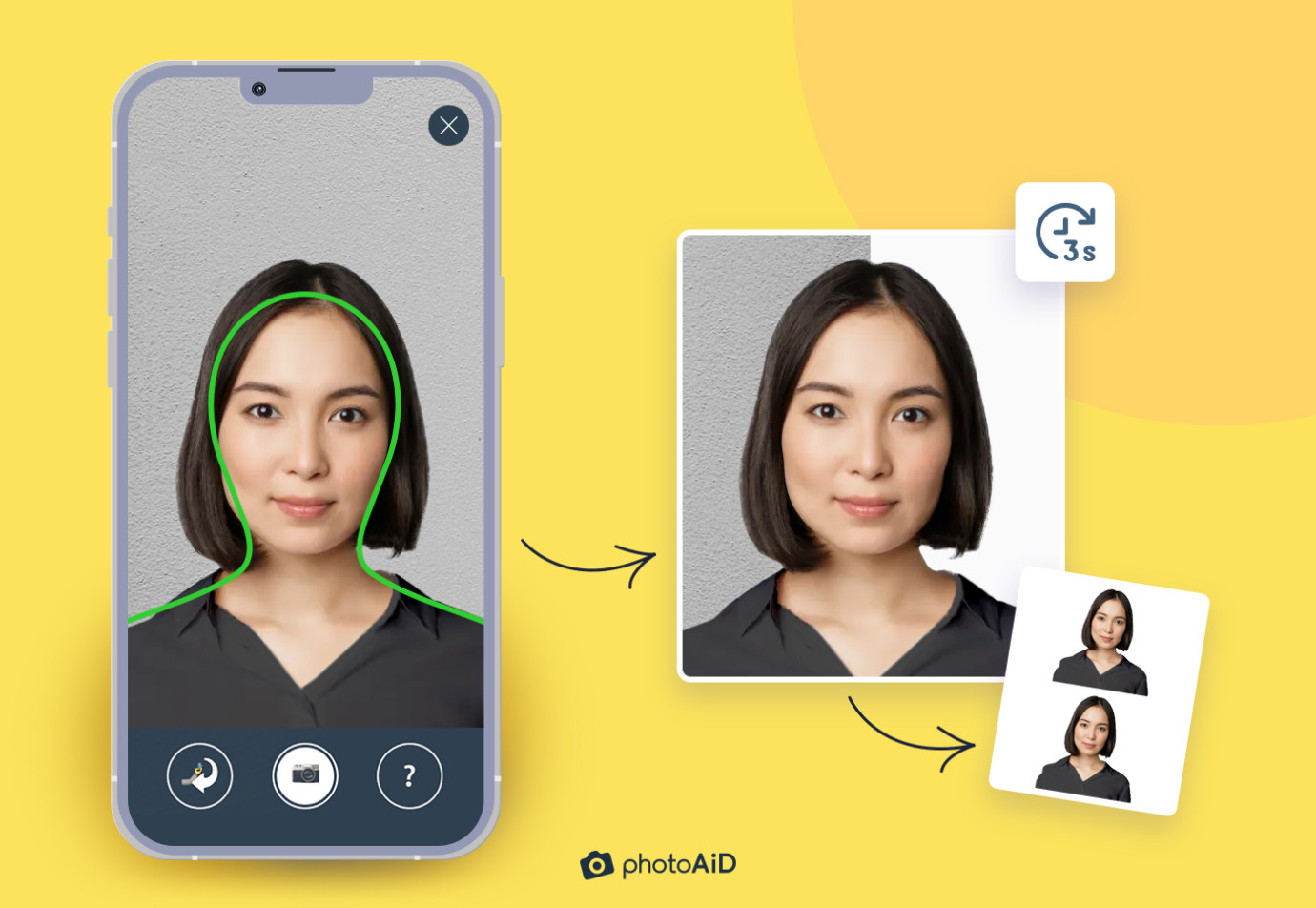 Wrap-up
In short, you can create passport photos with an Android phone in two ways:
Take the photo with your Android phone and do everything manually, from resizing and cropping to printing your pictures. OR
Use PhotoAiD® and let us do the work for you!
Either way, all you need is your Android phone and a comfortable setting. Try PhotoAiD® today for extra benefits and a time-saving process.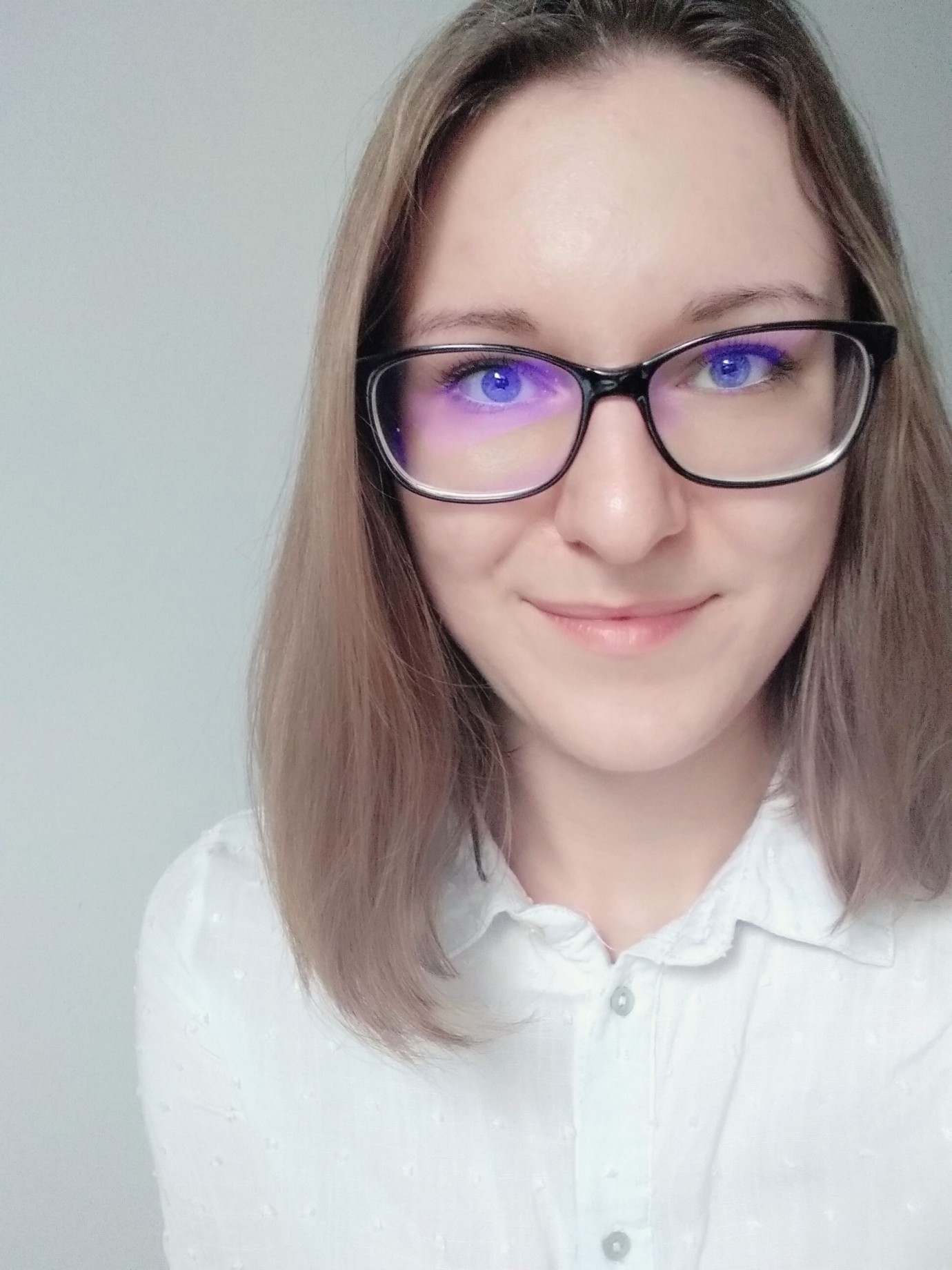 Graduated from the Institute of English Studies at the University of Wrocław, Roxana holds a Master's degree in psycholinguistics. As a language expert, she is deeply passionate about words and the writing process. Her free-time activities are a mixture of sports, books, self-development and travelling (or dreaming about it).