With over 30,000 retail locations all over the country, the United States Postal Service is one of the most popular places for Americans to access passport services.
While not all post offices serve as passport acceptance facilities, around 4,800 of them will accept and process first-time applications. But can you apply for passport renewal at a post office? And if so—how to do it?
Read on to learn how to renew a US passport and how the USPS can be of assistance.
In this article you'll find:
Want to prepare for passport renewal directly from home? Download our Passport Photo Booth App for iOS or our Passport Photo Maker App for Android and get all the US passport photos you need without having to go anywhere.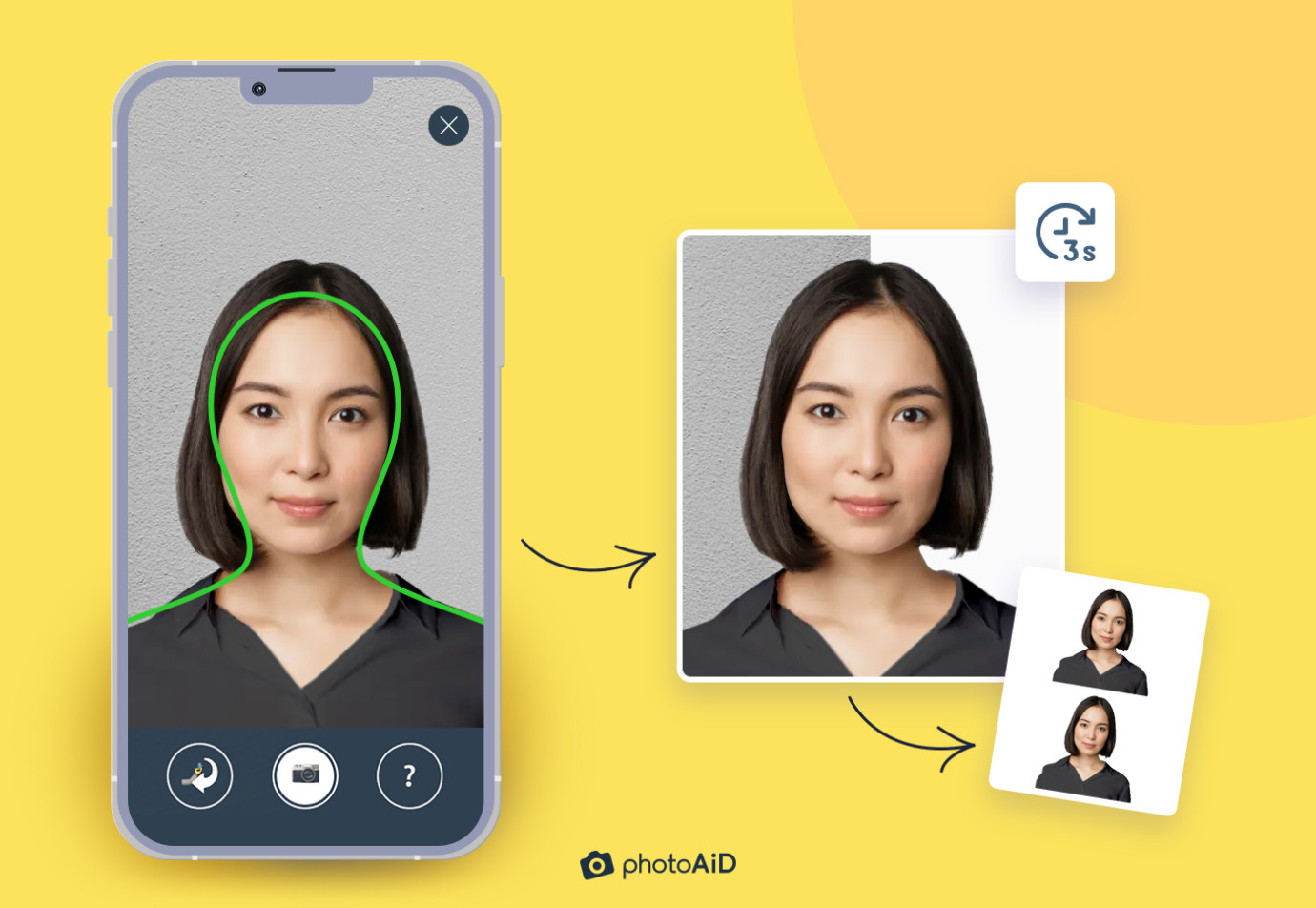 Looking for something else? Have a look at other articles on our blog:
Can I renew my passport at the post office?
The short answer is no.
While they serve as passport acceptance facilities, USPS offices do not process passport renewal applications.
USPS staff only take care of the shipping.
The only form they will accept for processing is a DS-11 for a first-time passport application. This is also the only application form you'll be able to find in post offices. Renewal form DS-82 can only be downloaded directly from the State Department's website.
However, under certain circumstances, you can send the DS-82 form by mail or online. This can only happen when ALL of the requirements are met:
Your passport is not damaged
It was issued in the last 15 years
The passport is still in the applicant's possession
It was issued when the applicant was 16 or older
It reports the applicant's current name or the name change can be documented
If the passport doesn't meet all these official requirements, it's necessary to apply for a new one following the standard procedure (Form DS-11).
If the document is eligible for a renewal passport application, it must be sent directly to the State Department through USPS delivery.
How to renew a passport at the post office in 3 steps
To get the application underway, you only have to follow the three steps listed below.
Step 1: Gather the documents
US passport renewal at the post office requires fewer documents than a first-time application.
The authorities will count the old document as proof of both: identity and citizenship. So, here's what you need to bring along to renew your passport at the post office:
Pro tip: Don't know where to get new passport photos? You don't need to go to a passport office! Check our comprehensive blog post on how and where you can conveniently take passport photos in your area.
Here's a handy table with passport renewal fees:
| Passport type | Fee |
| --- | --- |
| Passport card | $30 |
| Passport book | $130 |
| Both formats | $160 |
Checks and money orders have to be made payable to "U.S. Department of State." For the expedited service, it's necessary to pay an extra $60 in addition to the passport fee.
Step 2: Mail the application form
After getting all the supporting documents for passport renewal, you can ship the application package to the State Department.
In the US, this can be done exclusively through USPS delivery, no other services will be accepted. Citizens residing in Canada have to use Canada Post.
Applications made from the states of California, Florida, Illinois, Minnesota, New York, and Texas have to be sent to this address:
National Passport Processing Center
Post Office Box 640155
Irving, TX 75064-0155
Applications sent in from any other state or Canada must be shipped to:
National Passport Processing Center
Post Office Box 90155
Philadelphia, PA 19190-0155
Those who opted for expedited processing must write "EXPEDITE" on the outside of the envelope and send it to:
National Passport Processing Center
Post Office Box 90955
Philadelphia, PA 19190-0955
To mail the passport renewal application to the Department of State you must use USPS Priority Mail Flat Rate envelopes (EP14F) or USPS Priority Mail Express Flat Rate envelopes (EP13F).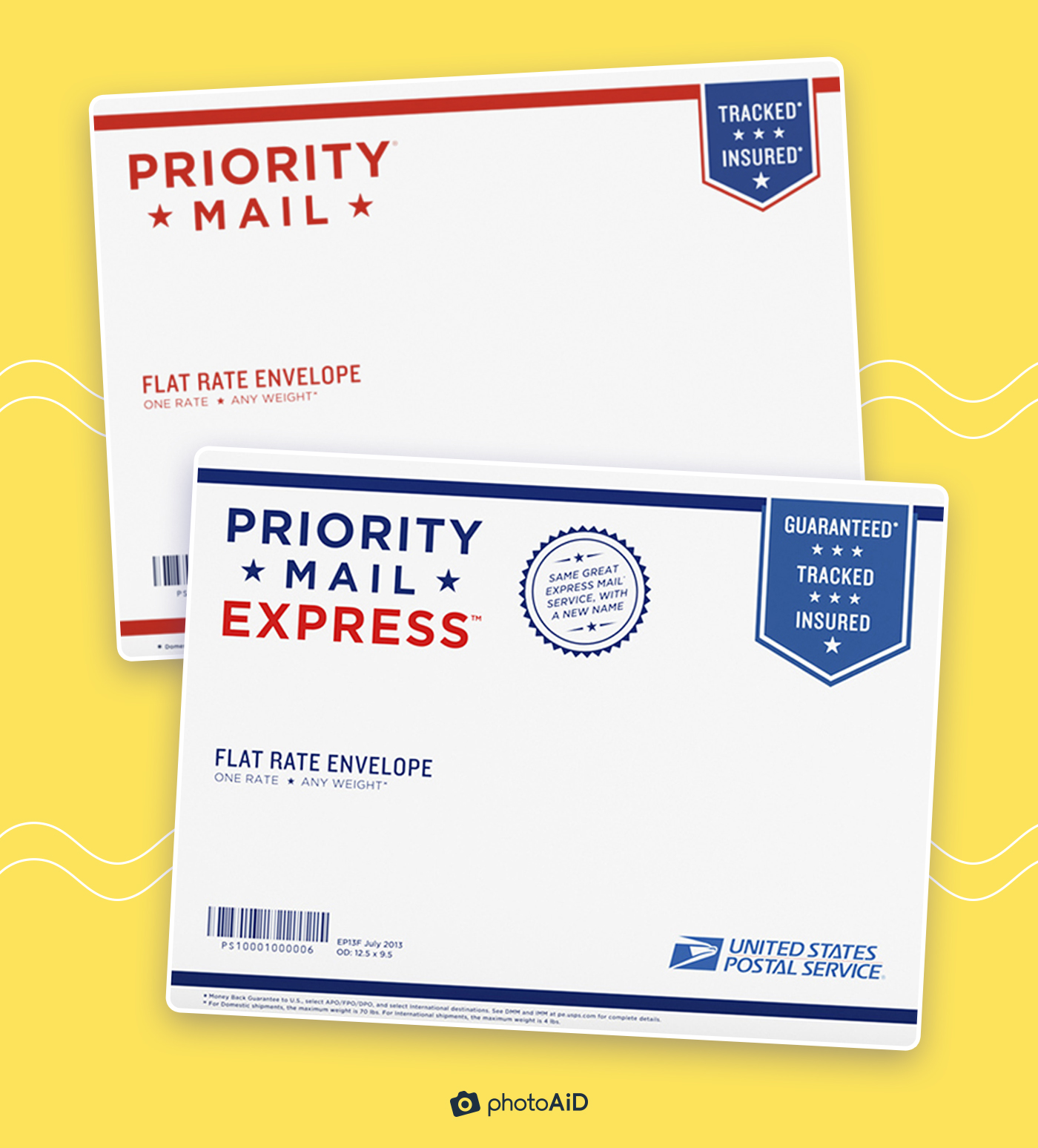 These envelopes are available at all post office locations.
In addition, you can purchase the 1–2 day delivery option for $19.53. This will only apply to the delivery from the processing center to your address.
Step 3: Track the processing status
The application status can be tracked from the website of the US State Department after they receive the application package. It might take two weeks for the status to change to "In Progress."
Before that, it's possible to use the USPS delivery tracking service to follow the envelope until it gets to the processing facility.
The processing times for all US renewal passport applications are between 7 and 10 weeks after the envelope has arrived at its destination. With the expedited service, the process will take 4 to 6 weeks.
For expedited delivery, applicants can purchase the USPS Priority Mail with variable prices.
The renewed passport and your expired passport will be shipped back in two separate envelopes.
You may also be interested in: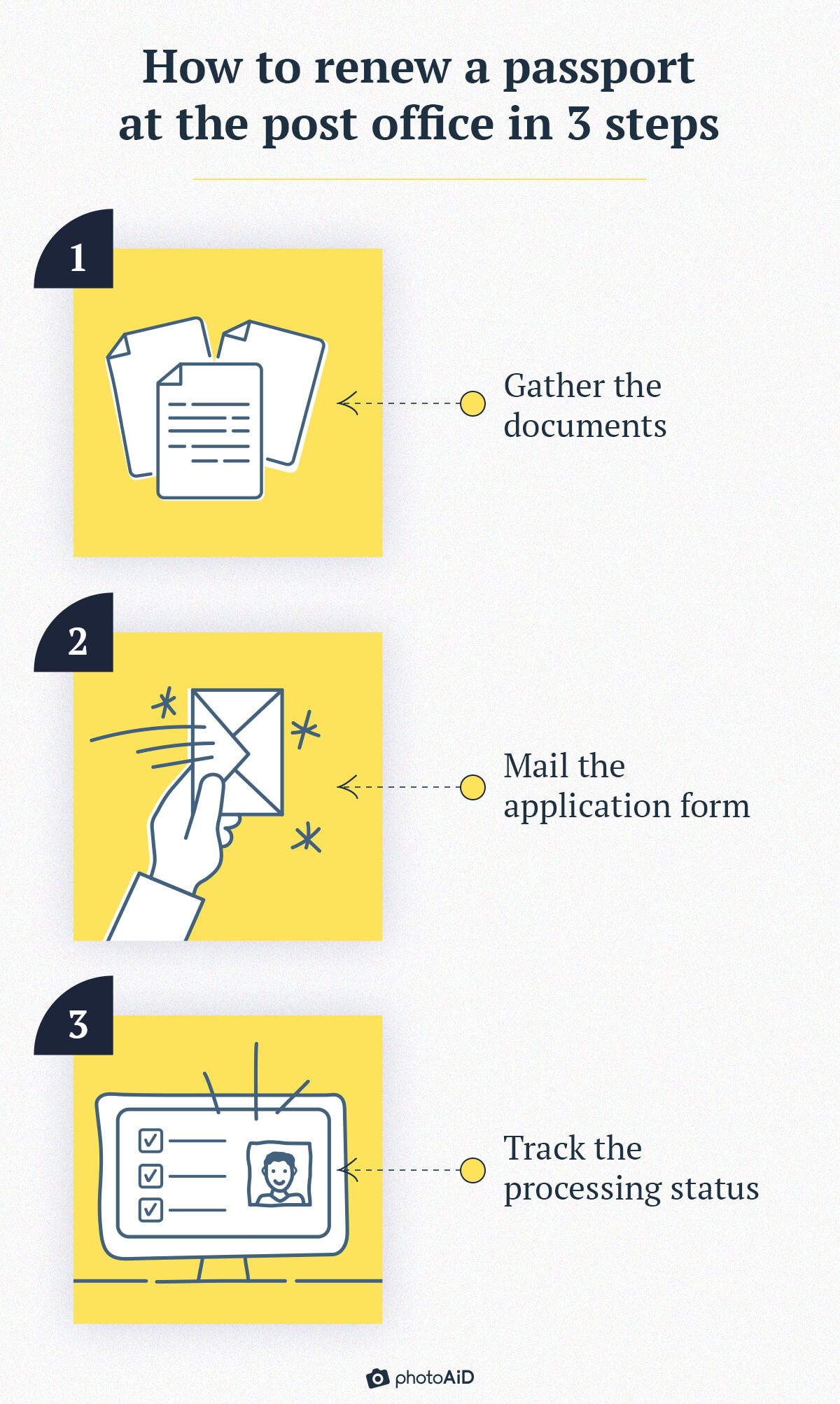 Additional tips to renew your US passport
Here are some tips to ensure that your passport renewal application doesn't run it any problems:
Apply around nine months before the passport expires. Processing delays are not uncommon and the timeline can become unpredictable
If you are applying at the same time as another family member, keep in mind that you can use a single envelope to ship the documents. Just make sure that the fees add up correctly
When preparing the application package, be careful not to fold the picture; any kind of crease will make it unacceptable
The passport photo needs to be attached to the form with four staples placed exactly in the marked spots. Do not glue it or tape it to the form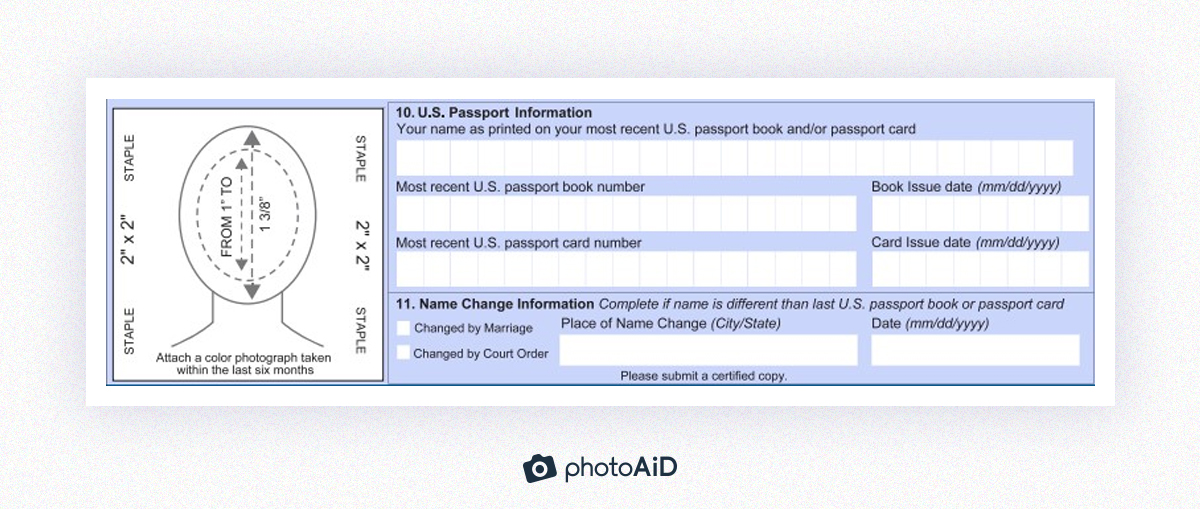 Conclusion
While the USPS does offer passport services, your local post offices can't process passport renewals.
A passport renewal Form DS-82 will be directly processed by the State Department. According to the National Passport Information Center, it's only possible to refer to a regional passport agency in case of an emergency. In all other circumstances, renewal applications have to be sent in by mail.
To get the passport photo you need for the application, use the PhotoAiD® photo service and get a 100% guarantee of compliance comfortably from home—on a desktop or mobile device.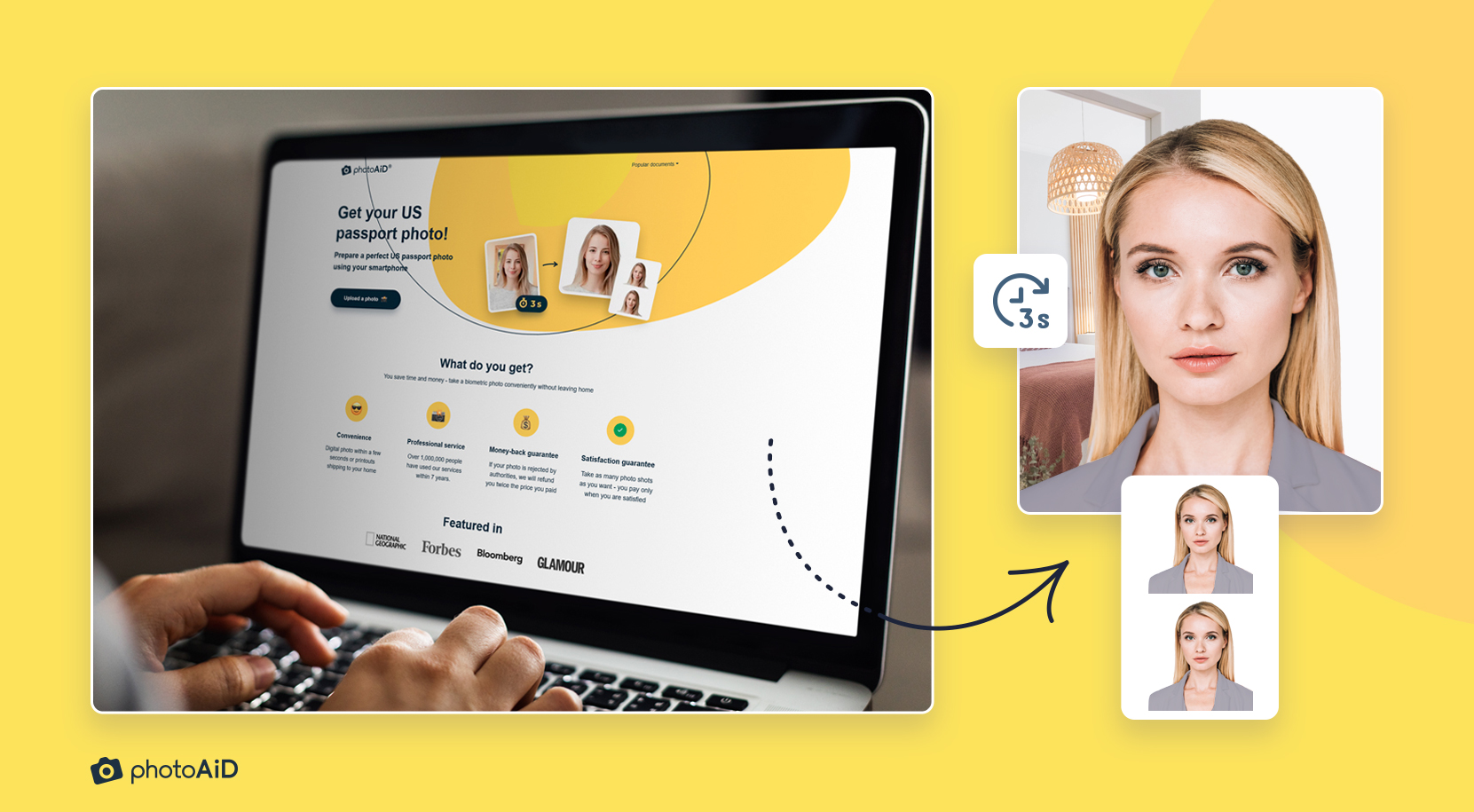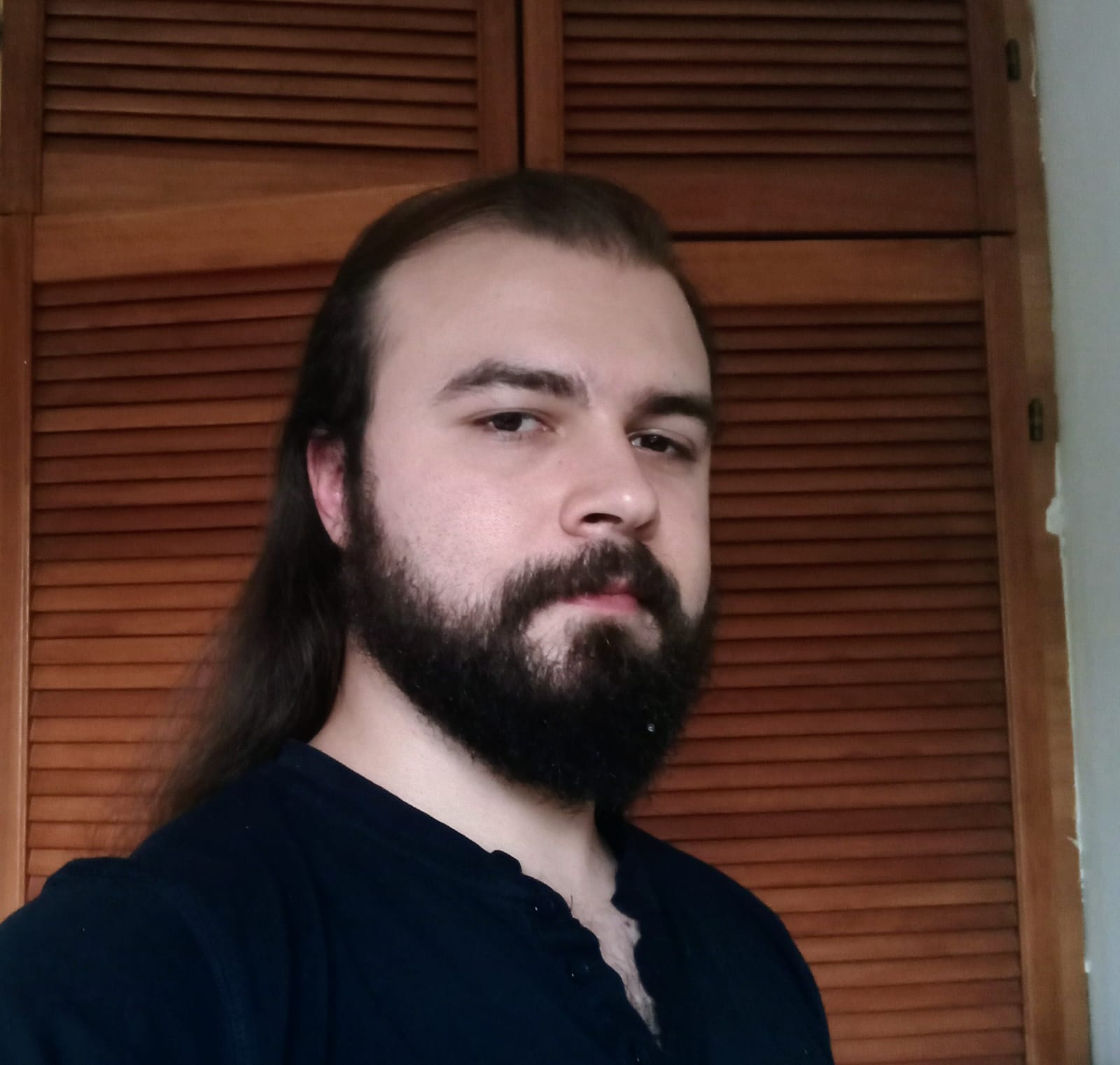 Riccardo Ollmert is a biometric photography expert at PhotoAiD. He studied languages and publishing industry at La Sapienza University of Rome. He is deeply passionate about travel and creative writing.