Traveling internationally with children requires everyone to get a passport before leaving the country. Nowadays, it's no longer possible to add minors to their parent's U.S. passports. So, does a U.S. passport application for minors require a different process? And what documents are required?
In this article, we'll explain all 4 steps of a child's passport application, walk you through the necessary documentation, and show how PhotoAiD®—an app rated 4.6 on Trustpilot—can effortlessly provide perfect passport photos for children.
Skip to section you need:
Getting a passport for kids—the process
The U.S. State Department has a specific procedure in place to apply for a minor's passport. To complete it, parents and children need to follow these 4 steps.
Step #1. Book an appointment for a child passport application
The paperwork will have to be presented at a passport acceptance facility, such as a post office, the County Clerk's office, or a public library. Some of these locations accept walk-ins, however, most of them require applicants to make an appointment in advance.
Citizens planning to hand in their application at a post office should go to the USPS website and book their appointment through the dedicated system. In other cases, the facility will have its own website or accept bookings on the phone.
Step #2. Get the documents needed for a child passport
To start the application process for a child's passport, it's necessary to provide the authorities with documents proving the minor's citizenship and identity. Namely, the Department of State asks for:
evidence of U.S. citizenship with a photocopy (previous U.S. passport, full U.S. birth certificate, Consular Report of Birth Abroad, Certificate of Citizenship);
proof of parental relationship (full U.S. birth certificate, Consular Report of Birth Abroad, foreign birth certificate, adoption decree, custody/divorce decree);
valid photo ID from both parents/legal guardians, with a photocopy;
payment for the fees.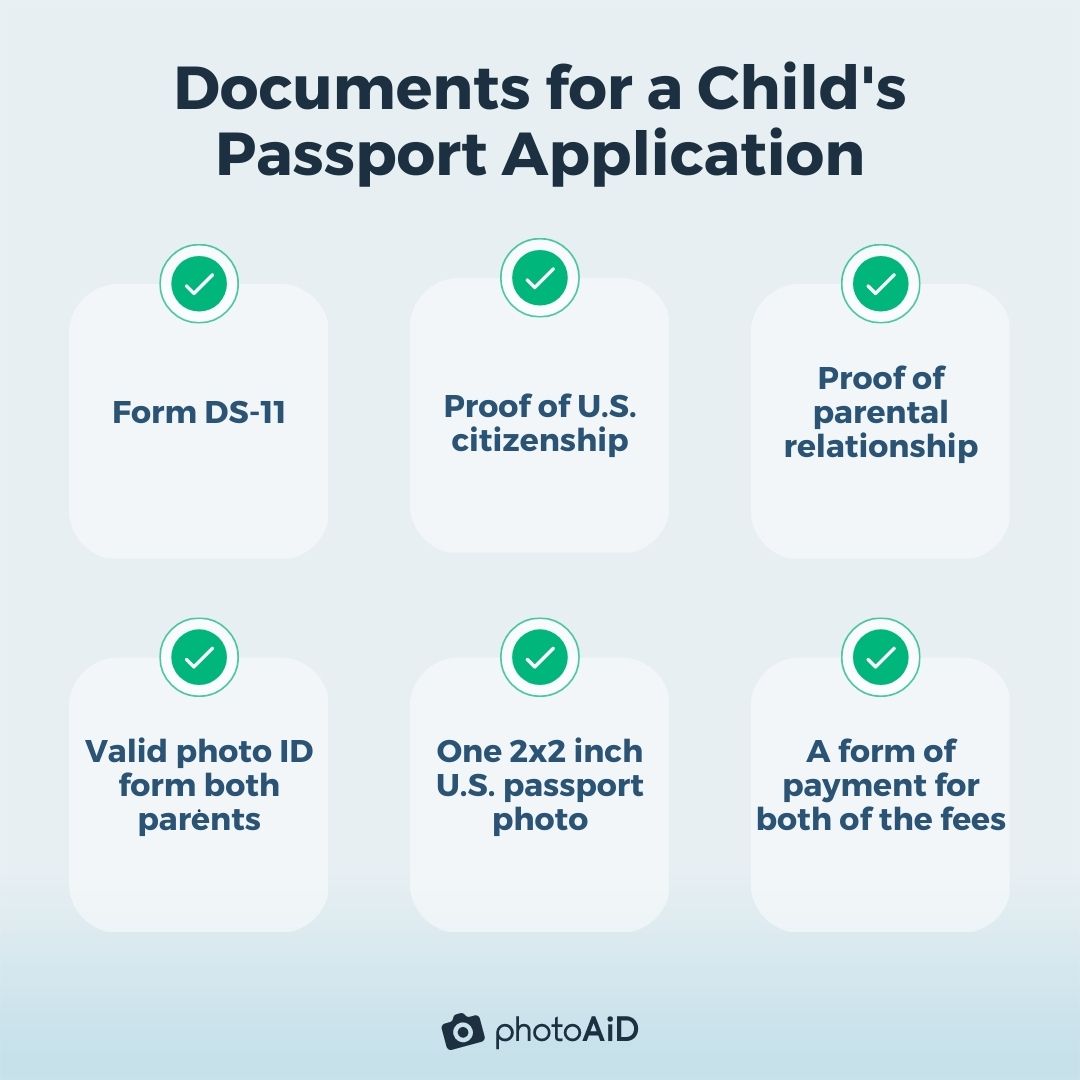 Parents/guardians also have to give consent for their child to get a passport. The most straightforward way to authorize the application is for both parents to be present at the acceptance facility. If this isn't possible, check out the section below.
The fees for a minor's U.S. passport are as follows:
| | Passport fee | Execution fee | Total |
| --- | --- | --- | --- |
| Passport book | $100 | $35 | $135 |
| Passport card | $15 | $35 | $50 |
| Both | $115 | $35 | $150 |
Please note that the passport fee and the execution fee have to be paid separately. The accepted payment methods change depending on the specific office; the most common are debit/credit card, check, and money order.
Step #3. Attend the kids passport application appointment
On the scheduled date, the child must attend the appointment at the passport acceptance facility accompanied by at least one parent.
Just hand in the documents as requested by the clerk and sign Form DS-11 when instructed to do so. The parent/guardian will have to sign all the required forms on behalf of the minor.
Then, the clerk will provide the application tracking number and send the documents to the processing facility.
Step #4. Wait for the U.S. minor's passport to arrive
On average, the processing time for a child's passport is between 6 (six) and 9 (nine) weeks. The application status can be tracked online through the State Department's website.
It may take up to 2 (two) weeks for the status to change from "Not Available" to "In Progress".
Related reading:
How to get a passport for a child with only one parent
As mentioned above, the State Department requires consent from both parents/guardians to proceed with the application. However, this is not always possible, and the authorities provide specific forms and procedures for the circumstance:
If one parent has sole custody, including a court order or a birth certificate listing only one parent is sufficient.
If one parent cannot attend, it's necessary to present Form DS-3053 "Statement of Consent" signed in front of a notary public and accompanied by a copy of the absent parent's ID.
If the other parent cannot be located, the State Department requires Form DS-5525 "Statement of Exigent/Special Family Circumstances," to be completed.
Any written authorization must be less than 3 (three) months old.
Stress-free child passport photos with PhotoAiD®
Taking passport photos for children is rarely an easy task. Even if the official requirements are somewhat more lenient, getting them to stand straight for long enough to get everything right usually requires many attempts.
However, PhotoAiD®—an app used by over a million people—can make all these issues a thing of the past. Our AI-backed tool allows users to take pictures for a child's new passport directly at home.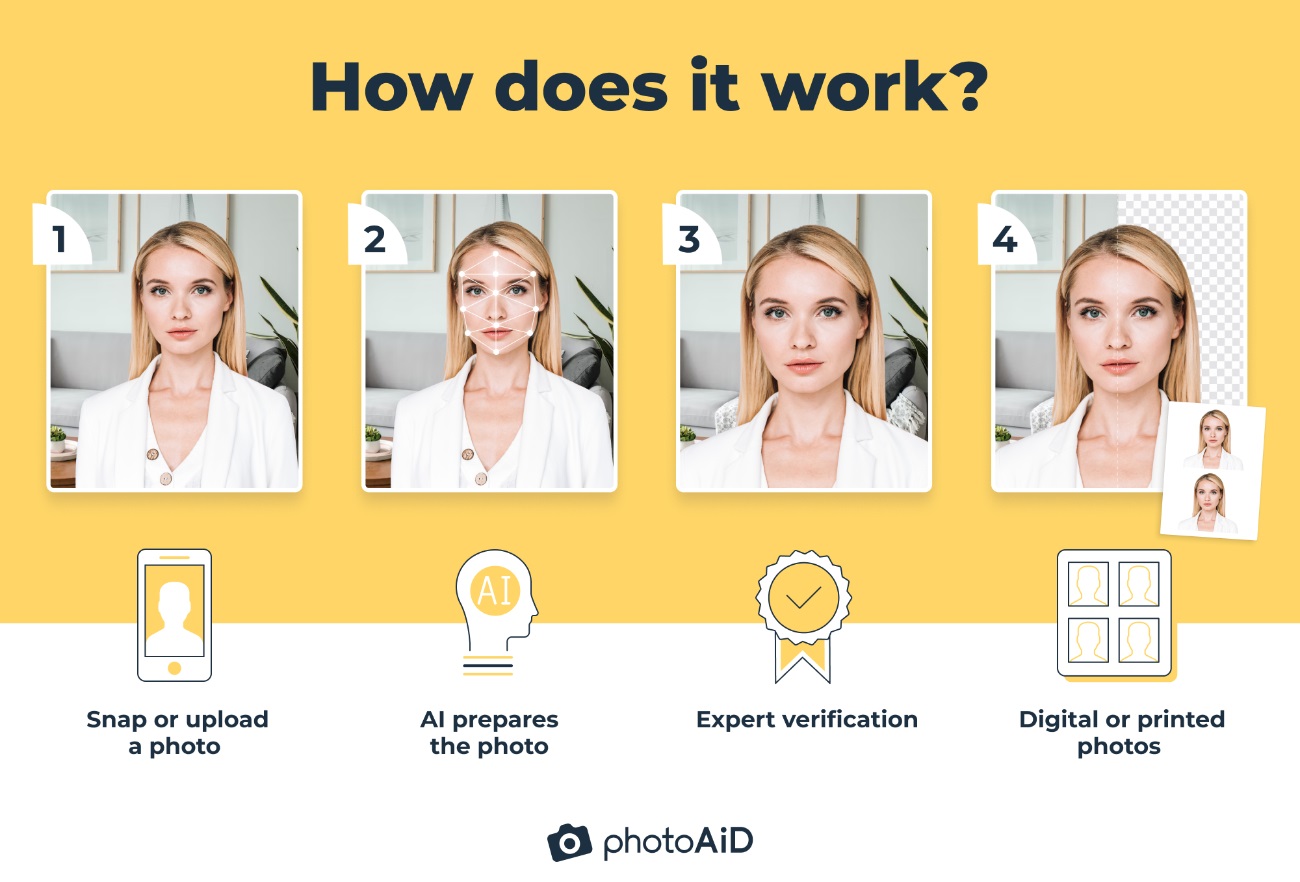 Here's how it works:
The uploaded image is immediately scanned and resized. Customers don't have to use any special equipment—our software can run on any modern smartphone.
The background gets cleared and replaced with a plain white one. Parents can take their children's passport photos comfortably from home in a calm and relaxed environment.
PhotoAiD®'s AI checks the picture for any mistakes. Then, one of our experts analyzes the photo again and, if everything's in order, gives the all-clear. Our approval means a 100% guarantee all official guidelines have been met.
Our customers get unlimited snaps at no additional cost. Take as many snaps as needed until your child's passport photo is absolutely perfect.
We'll send you the digital passport photos immediately, and we can send the prints on demand to any address in the U.S.
Find out more: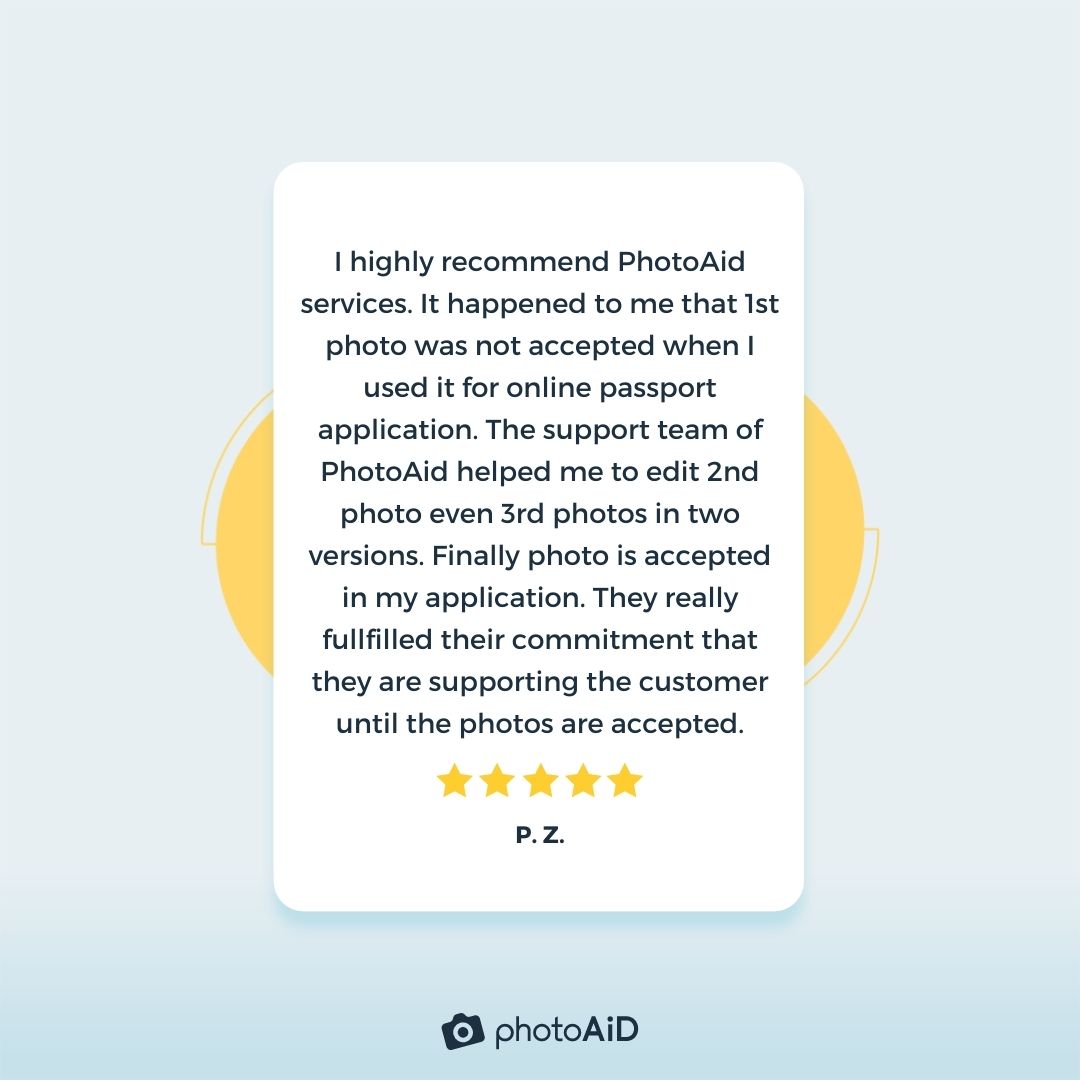 FAQ
Still having some doubts? In this section, we'll answer some of the most common questions about a child's passport application.
Do kids need a passport?
Yes, to cross the border into another country, all travelers require a valid passport.
How much is a child passport?
A minor's passport costs a total of $135.
How do I get a passport for my child?
Apply for a passport at any passport acceptance facility with Form DS-11.
How long does a child passport last?
A minor's passport expires after 5 (five) years.
At what age does a child need a passport?
There is no minimum age limit. When traveling internationally, a child will always need a passport.
What do I need to get my child a passport?
For a minor's passport application, Form DS-11 needs to be accompanied by citizenship documents, proof of parental relationship, ID from both parents, a passport photo, and a form of payment for the fees.
How long does it take to get a passport for a child?
The processing time for a child's passport is between 6 (six) and 9 (nine) weeks.
Does a child need to be present for a passport application?
Yes, a minor must attend the passport acceptance facility appointment with their parents or guardians.
Do you need both parents to get a passport?
Not necessarily; the quickest way to get through the process requires both parents to be present during the appointment at the passport acceptance facility. However, if one parent cannot attend, it's possible to prove the missing parent's consent with Form DS-3053.
How to apply for children's passports online?
Minor passport applications can only be submitted in person.
Passport for minors—summary
A minor's passport application follows a standard process in most aspects. However, the main difference between an adult's and child's passport application is that a child needs the consent of his or her parents or legal guardians. The State Department also offers specific forms for any special circumstances when both parents cannot be present at the passport acceptance facility.
Need a passport photo for your child? Trust PhotoAiD® to get the necessary picture at home or anywhere—we're at your service 24/7.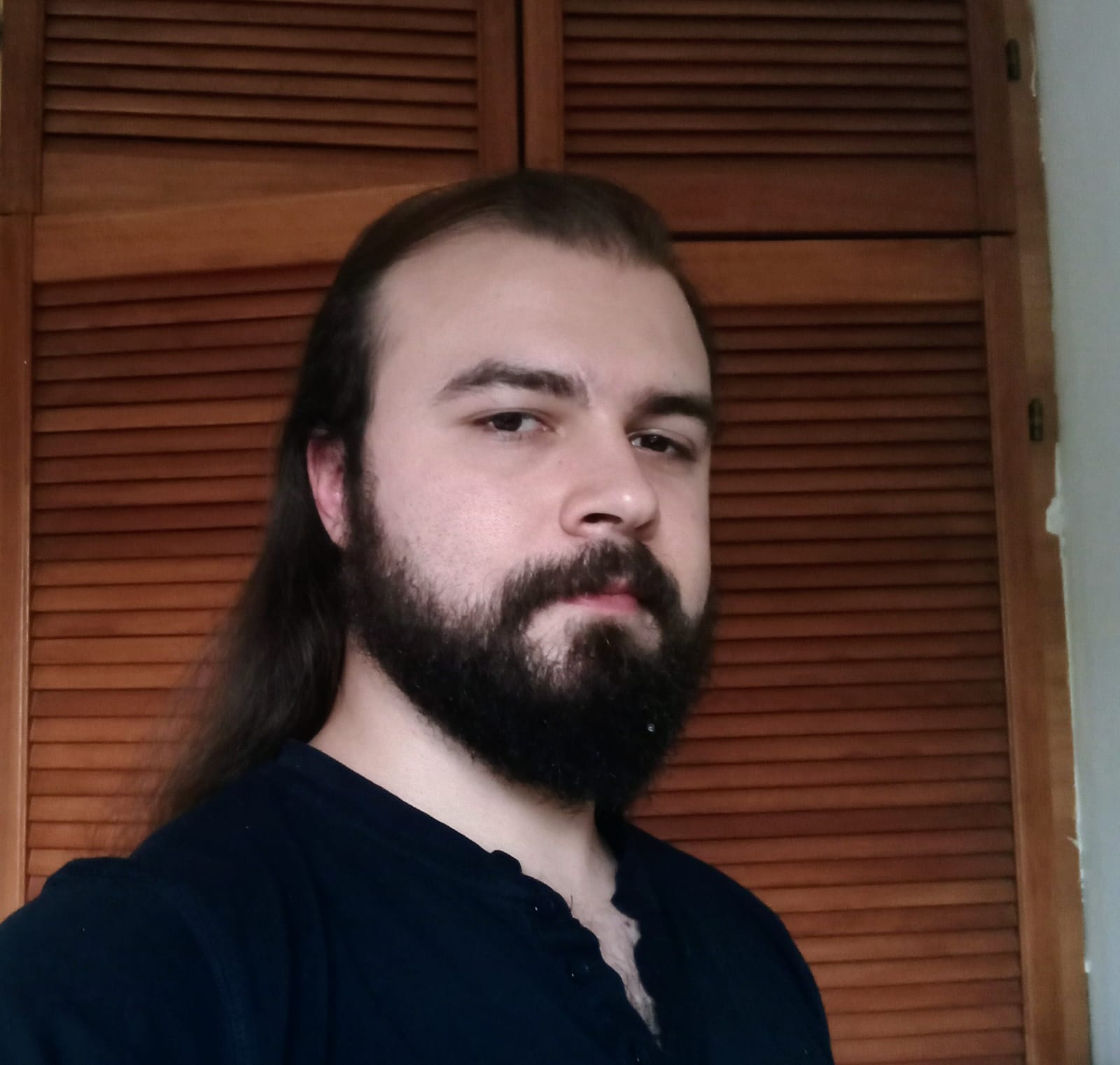 Riccardo Ollmert is a biometric photography expert at PhotoAiD. He studied languages and publishing industry at La Sapienza University of Rome. He is deeply passionate about travel and creative writing.