According to Reports and Statistics from the U.S. Department of State, close to 22 million biometric passports were issued in the United States only in 2022.
But what is a biometric passport? Here, readers will also find the numerous benefits of a U.S. passport, how it works, and many other details.
Moreover, we'll talk about PhotoAiD®: an app with more than 1 million downloads and able to generate biometric passport photos with a 200% money-back guarantee.
Here you will find:
Difference between a biometric passport and a non-biometric passport
A non-biometric passport is the common type of passport issued years ago, where the personal information of its holder was written on the corresponding page, generally called the biometric page of a passport.
This biometric passport page is where holders can find their photograph.
A biometric passport is the new format being issued as of August 2007 in the United States. Its main difference is that it stores all this personal information and many other types of information electronically, instead of in printed format, such as:
essential personal information (full name, address, etc.);
fingerprints;
digital signature;
RECOMMENDED READING:
How to Take Passport Photo at Home
Biometric passport: what is it?
Also called an electronic passport (e-Passport) or digital passport, the biometric passport is the type of passport containing biometric personal information, prioritizing security and confidentiality. Click here for a more detailed definition.
These are issued by countries that are part of the Visa Waiver Program (VWP) and work under common standards specified in Doc 9303 at ICAO site, that is, the International Civil Aviation Organization.
An electronic passport integrates a microchip that:
carries a biometric identifier;
combines RFID technology (like that used on credit cards or debit cards) to avoid manipulation of the stored information;
digitally collects personal information and biometrics of its holder (facial elements, eye scan, and fingerprints).
These biometric properties are key to performing facial recognition, iris recognition, and finger recognition.
*Learn how to get a U.S. biometric passport at the post office or by mail.
How do biometric passports work?
When carrying a biometric passport during a trip, travelers won't even need the assistance of officers at the border control, as e-gates will automatically scan the microchip.
If these electronic gates are unavailable in the destination country, the immigration official will scan the microchip in a second. In the case of U.S. passports, this microchip can be found on the back cover of the book.
The information contained in the microchip will be used to verify the traveler's identity by comparing it with previous database entries. Showing the biometric page of a passport will no longer be necessary.
How to know if I have a biometric U.S. passport?
If the front cover of a U.S. passport has the e-Passport symbol (small camera logo in a gold color) at the bottom, then it is a biometric passport.
Those issued a U.S. passport later than 2007 have a biometric passport. The United States government no longer issues non-biometric passports.
However, only a U.S. passport book is biometric. A passport card can never be biometric.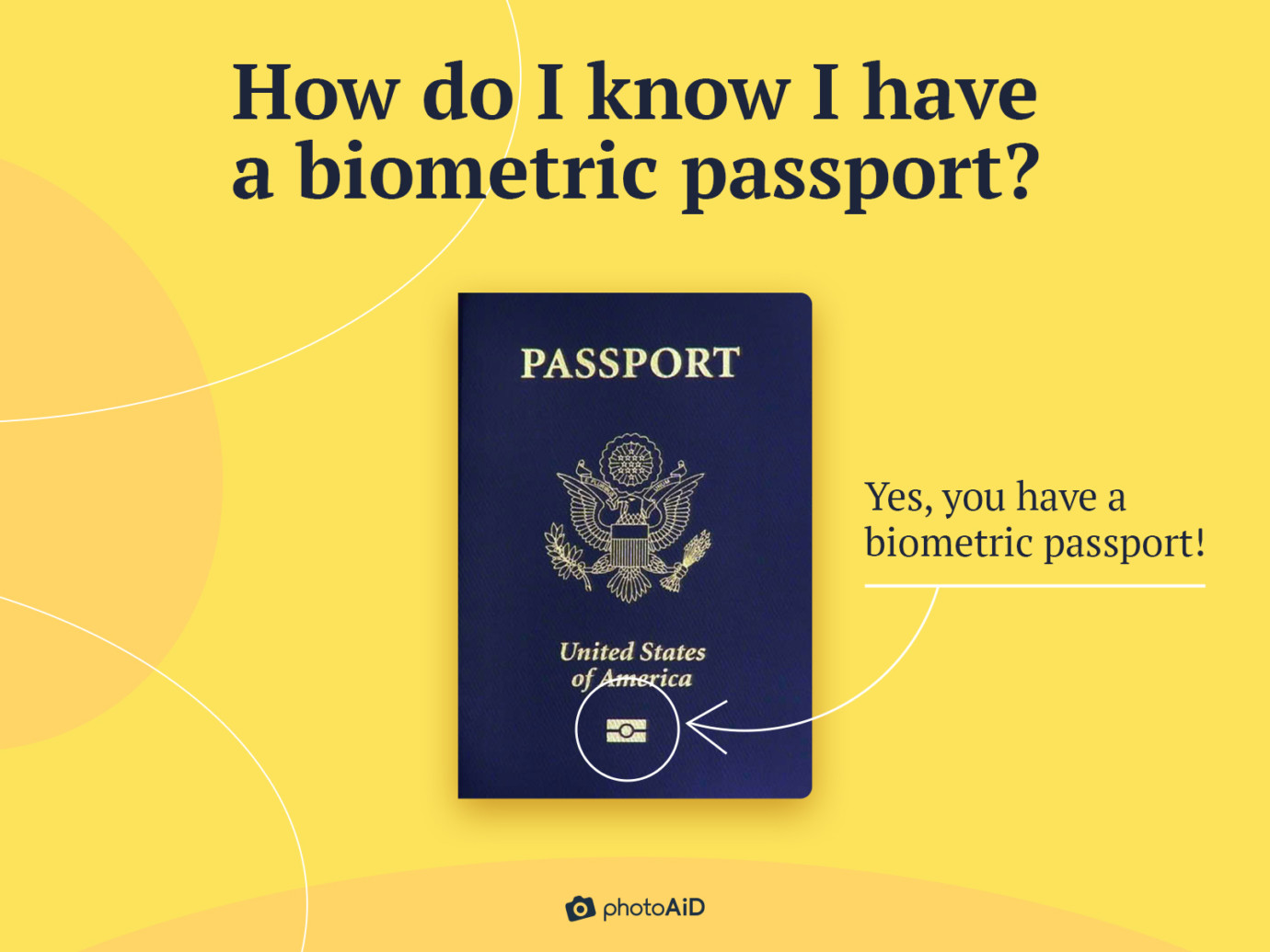 Related reading:
8 benefits of a biometric passport
A new security system, convenience for travelers… Learn the whole list of advantages of an electronic passport:
no need to attend the visa application center. Now visas can be digitally attached to the biometric passport, which is especially convenient for the elderly or the disabled;
biometric information as well as personal data stored in the microchip can be compared to the document and its holder;
the microchip features Frequency Identification (RFID), meaning physical contact is not required as information is accessed wirelessly through radio waves;
identity confirmation is facilitated to officials by contactless reading, avoiding queues at border control;
passenger transit at ports of entry is be even faster if e-gates are available;
sensitive personal information is protected thanks to Public Key Infrastructure (PIK) policies regulating the e-Passport system;
the chances of someone accessing the data stored by the microchip and committing any criminal action are minimal;
replicating personal information is more challenging than in the case of the physical pages of its predecessor.
PhotoAiD®: biometric passport photos in 2 minutes
Over 1 million people have already used PhotoAiD® to get biometric photos and renew their passports. This app is reviewed with 4.7 stars on TrustPilot, and has been featured by National Geographic, Glamour, and Forbes, among many others.
Just take a picture anywhere (take as many tries as you like) and upload it to the app to get fully government-compliant passport images. The AI system will ensure the picture meets the official guidelines and, if needed, correct any errors automatically.
This tool is particularly convenient for seniors, people with disabilities, and babies, as they can choose the preferred time and place!
Applicants can download the digital passport photo immediately, ready to upload to the online passport application or to print on 4×6 paper, or have printed photos sent to the address of their choice.
No need to worry if the generated picture doesn't meet the official requirements, PhotoAiD® services include a 200% money-back guarantee.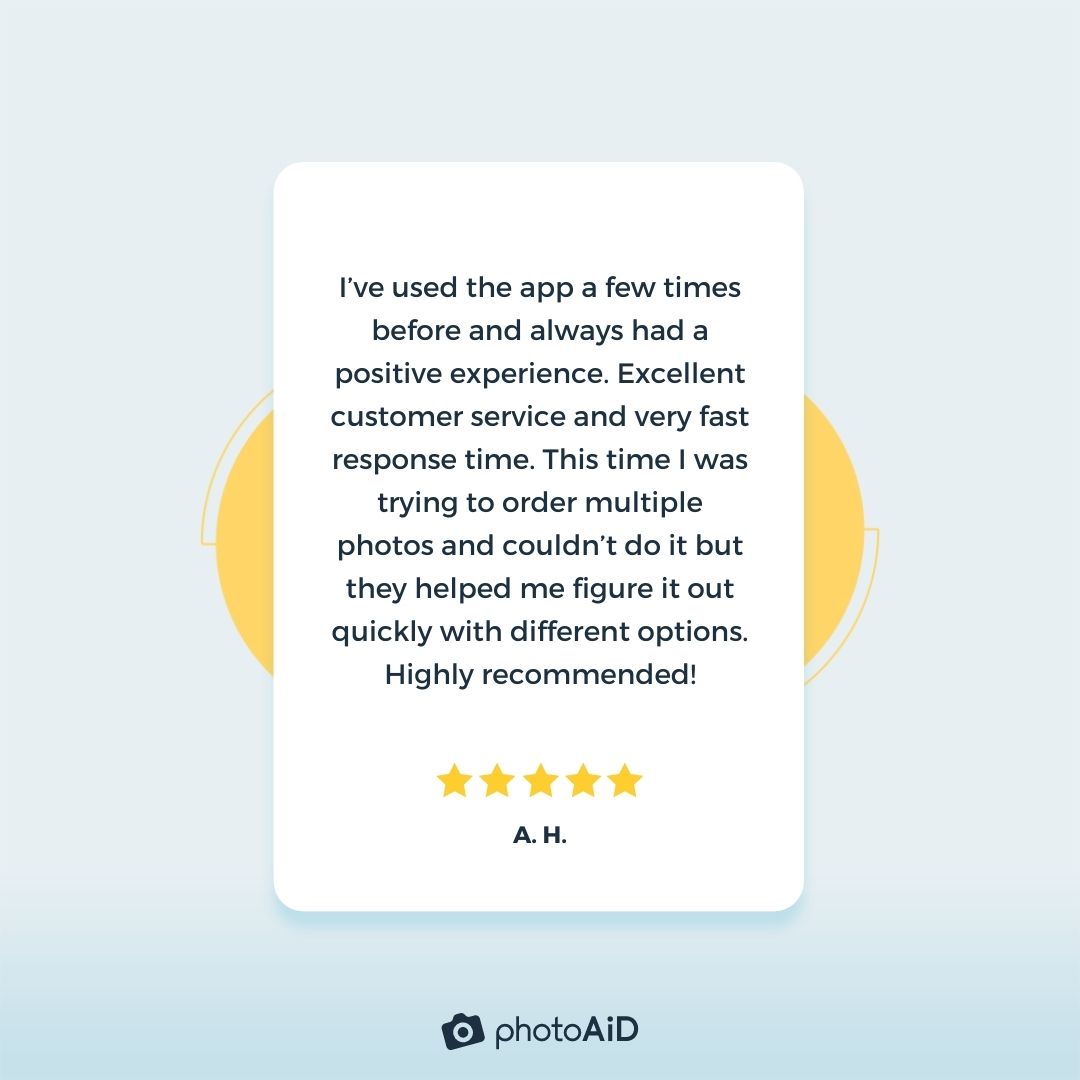 FAQ
In case you need more detailed information, take a look at the most common questions about biometric passports.
What is biometric on a passport?
Precise facial features of its holder, as well as visual scan, and fingerprints. 
What is the difference between a biometric and a non-biometric passport?
Biometric passports store personal information and biometrics digitally and more securely through a microchip. Non-biometric passports include such data on the personal data page and are not protected against identity theft and fraud. 
What is the purpose of a biometric passport?
A biometric passport reduces the risk of being used for criminal purposes (e.g., in case of identity theft, counterfeiting, etc.) and makes identity control faster and more comfortable.
What is the advantage of a biometric passport?
Holders of U.S. biometric passports have many advantages such as ease of travel, no more waiting in line at security checkpoints, increased passport security, online visas, and more.
Biometric passport: closing thoughts
Ready to be digitally scanned and designed with optimal security measures, the biometric passport is the preferred format to ensure a pleasant traveler experience while safeguarding your identity.
Those applicants who need a photo for the biometric passport can trust PhotoAiD® to get their perfect images within 3 minutes.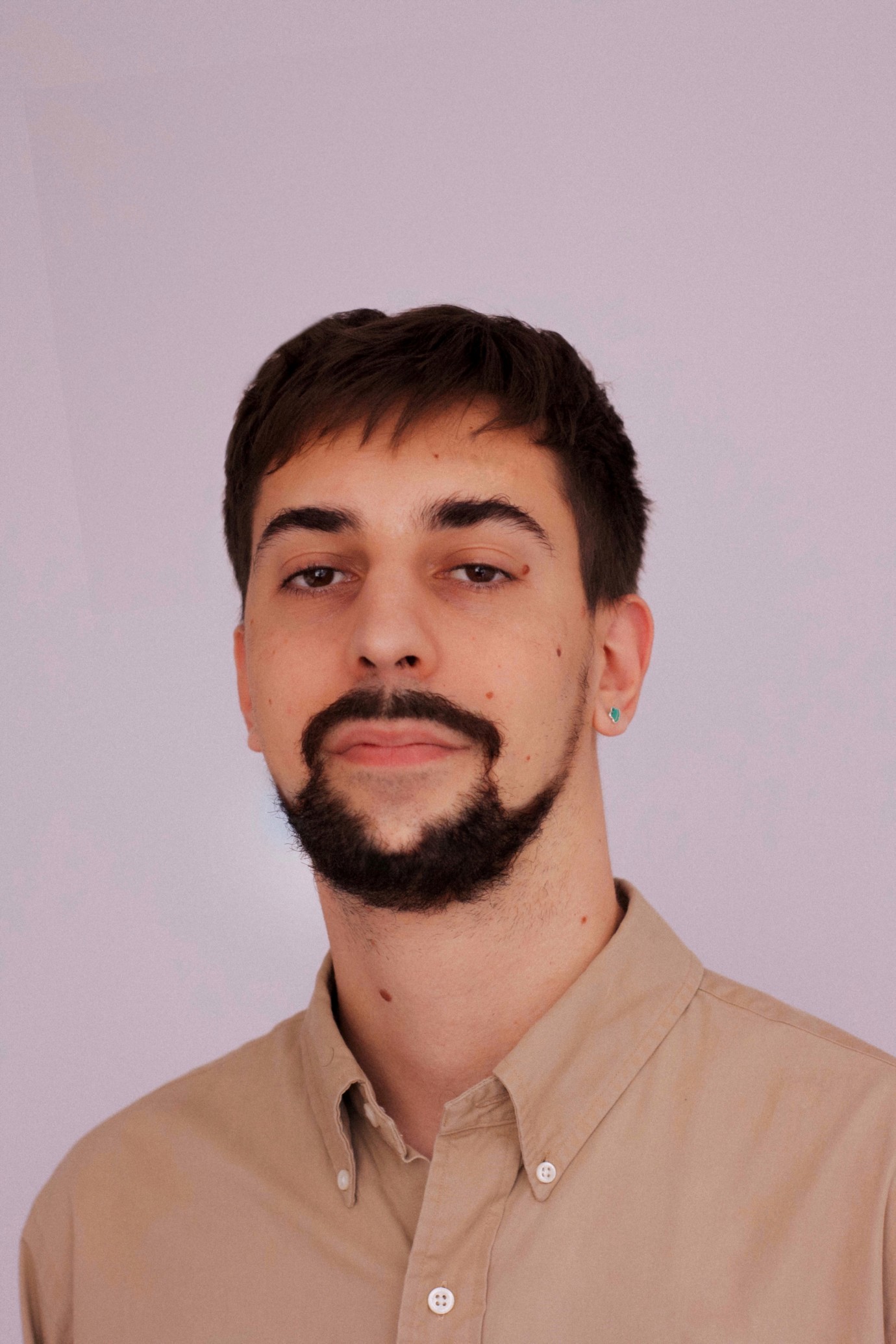 Born in Málaga, Alejandro Martín holds a Master's in Multilingual and Intercultural Communication. His love for travel mainly stems from his attraction to different gastronomic cultures and cooking. His other passions are Afro-American music and skateboarding. Alejandro is an author of passport photography articles.