Your work is almost completed. After creating passport photos at home, it's time to head straight to the retail store or pharmacy and print them off for a few cents—Sounds good, right?
Learn the benefits of printing your passport images on 4×6 inch paper and easy ways to do it by using a practical photo template.
Get ideal 2 x 2 inches square passport pictures for less than $1!
Why print your passport photo on 4×6 inch paper?
Printing 2×2 pictures on 4×6 paper is convenient regardless of the photo identification a person is applying for (travel visa, U.S. passport, driver's licence, ID document, or other).
Here below is a list including 4 reasons why U.S. citizens must consider printing 2×2 pictures on postcard size:
| | |
| --- | --- |
| Quantity | U.S. citizens get two 2×2 inch passport images for the price of a single 4×6 inch photo printout. |
| Price | A passport photography printout can set you back around $15, a standard 4×6 inch size printout costs a fraction of this, usually around $ 0.15—0.30 |
| Convenience | No need to wait in line to get a passport photo taken at the post office, a photo studio, or a photo booth. So before you print them, take the passport pictures at home! |
| Result | Limited shots, rude staff, or an unfamiliar setting are some of the reasons why photos taken at the studio sometimes do not comply with customers' demands. Instead, if printing passport pictures in 4×6 paper, the result depends on the photographed people themselves. |
6 Tips so your passport photos on 4×6 paper get accepted✅
Those who plan to print their passport photo on 4×6 paper must consider a couple of things when shooting a U.S. passport photo at home or any other biometric photo (e.g., for an identity document).
🤳1st tip: as selfies are not allowed, people should place the smartphone or digital camera on a tripod, or ask someone to take the photo instead. The passport picture should be taken at eye level, roughly 4 (four) or 5 (five) feet away from your nose. From the bottom of your chin to the top of your head, your head must be between 1″ and 1-3/8″ inches tall (25–35 mm).
💡2nd tip: make sure your passport photo has good lighting that is uniformly distributed and doesn't leave any shadows. The best lighting is natural daylight. Avoid using the flash because it can cause a red-eye effect.
🙍3rd tip: maintain a natural appearance in passport photos by avoiding heavy makeup, excessive jewelry, and exaggerated facial expressions (no big-toothed smiles and no frowning; open your eyes and shut your mouth).
🎩4th tip: unless it's for religious reasons, applicants can't wear a head covering in a passport photo.
NOTE: Any accessories or jewellery that obscure or alter your face are prohibited too.
👓5th tip: sunglasses or even prescription eyeglasses should only be worn if absolutely necessary for medical reasons, such as if not wearing the glasses can cause seizures.
💻6th tip: do not use Photoshop or any other editing software to change the images; your face must appear natural.
How to print 2×2 photo on 4×6 paper with PhotoAiD®: step by step
PhotoAiD® is a passport photo maker with over a million users and featured in National Geographic or Forbes, among others.This tool provides customers with a photo template generator that they can use to print out their U.S. passport photos or driver's licence photos, among many other official documents.
To print passport photos on 4×6 paper, read on.
Step #1: upload photos
After downloading the image editor—available at Google Play and App Store,—all needed to do now is take a photograph, upload it (or upload an existing shot), and let our software edit it to the official requirements automatically.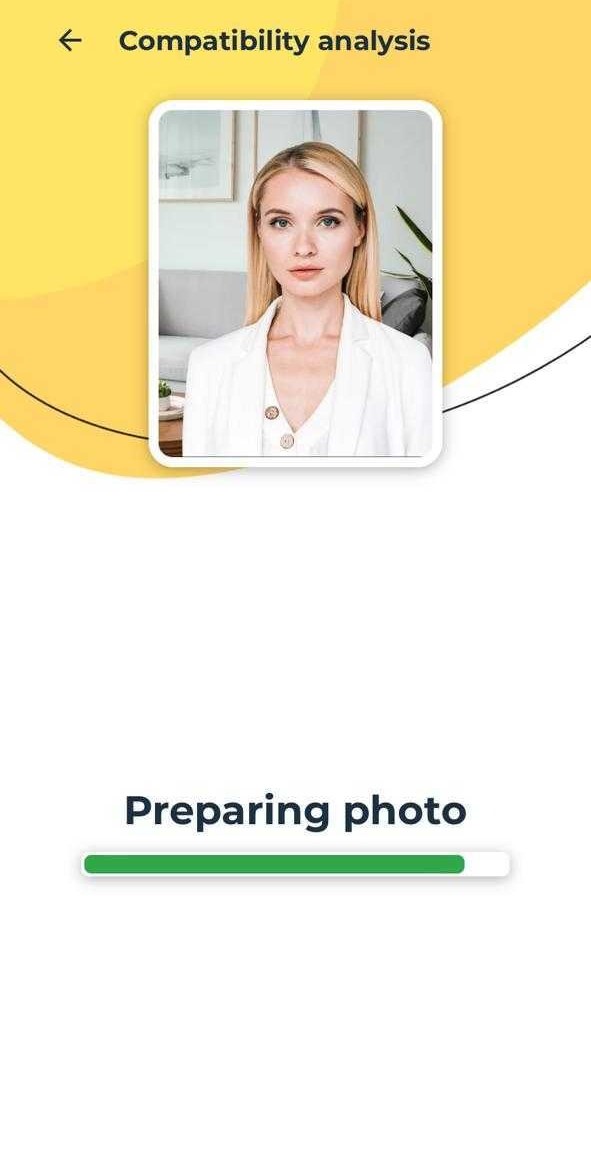 Step #2: automatic editing
Our highly accurate AI-supported software will scan the image to ensure that it matches all official standards and will be accepted by the authorities.
We then crop the image and resize it, as well as the photo is edited to the right background and transformed to high resolution. A human expert will make sure to verify it once again.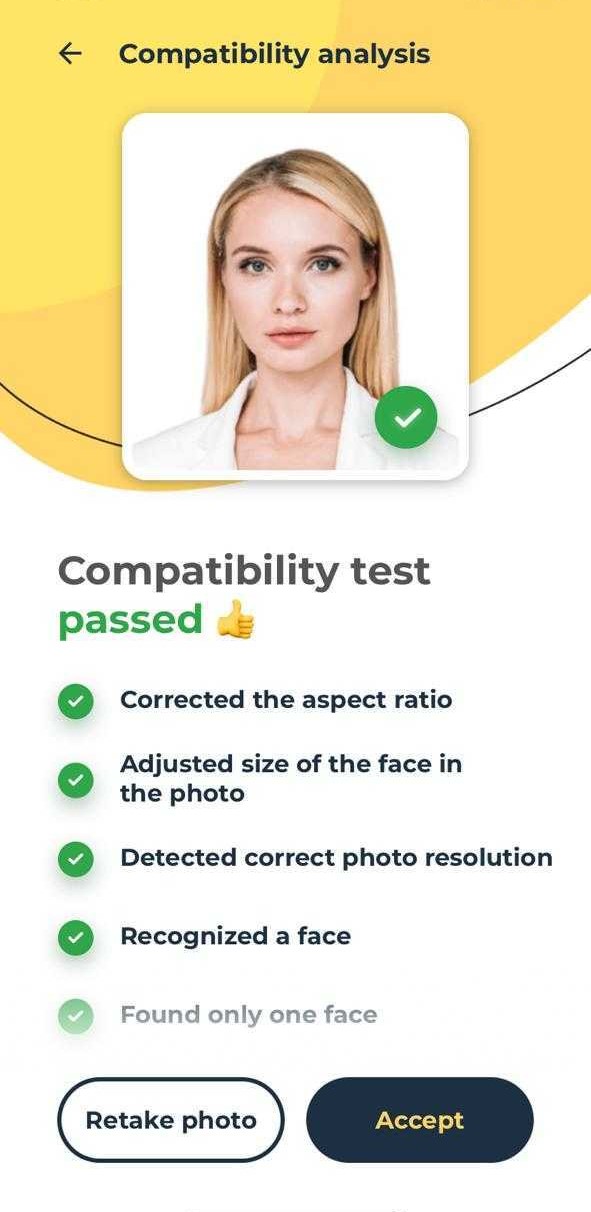 Step #3: download the ready-to-print template
The user gets a ready-to-print digital template through email in a matter of seconds—three seconds, to be exact! The size of the printout is 4×6 inches and includes 2 pictures in 2×2 inch size.
*FOR FREE: if willing to get your 4×6 photo template at no cost, just step back at the payment screen to get a free template. However, the picture won't be edited according to requirements for a biometric passport, the task won't be as hassle free and the person must take the picture following tips on previous section.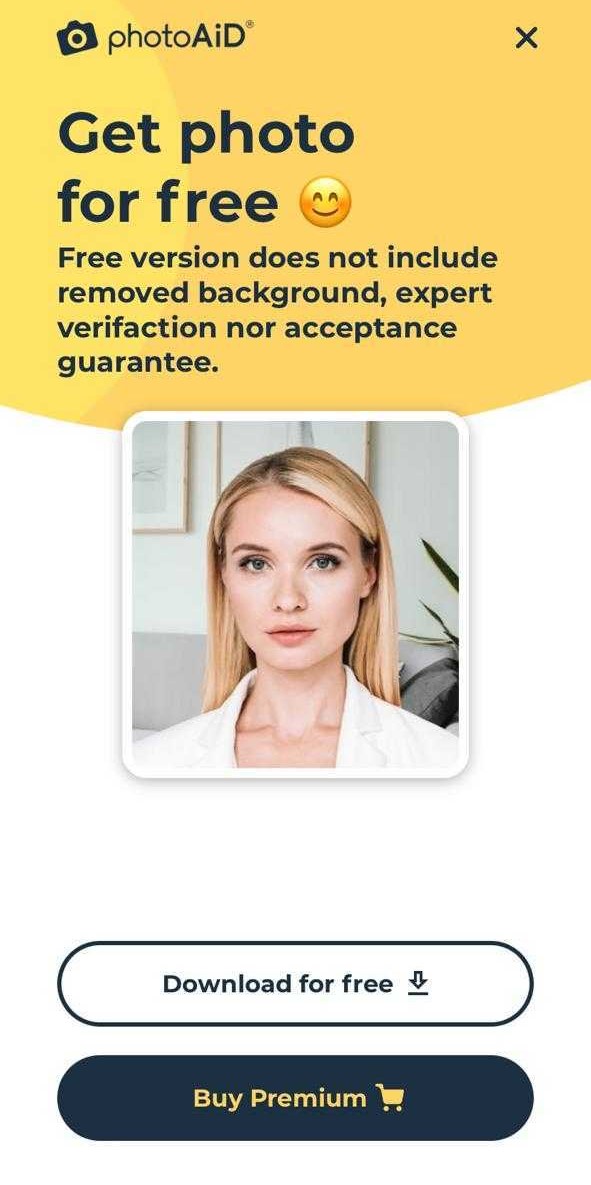 Step #4
Print the downloaded image at your local print shop for a price between $0.15— $0.30, cut them out of the template, and you're ready to submit your application.
Then pack your bags and enjoy traveling with your new passport!
Print passport photo on 4×6 inch paper: FAQ
We'll address a few recurring questions on how to print passport-size photos in postcard size.
How to print passport photos on 4×6 paper?
Take your passport photos with the use of specialized software—we recommend PhotoAiD®, which will help you to achieve the best results. Then select our 4×6 inch photo template, which you can get printed in a print shop closest to you to obtain 2 passport-size photos.
What is the best paper size for printing passport photos?
Instead of opting for the classic 2×2 inch printout to get one passport photo, we recommend the use of a digital photo template of the size of 4×6 inches, allowing you to print out two passport photos at the same time. 
How to print multiple passport-size photos on one photo paper?
You only need appropriate photo templates. Upload your picture to PhotoAiD® and choose the 4×6 inch layout. You'll get a digital file ready for printing at any photo store near you.
How to print passport photos on 4×6 paper at Walmart?
Use PhotoAiD® to get your template ready, go to Walmart photo center's website, order a 4×6 print of your layout, and pick it up at the nearest store.
How to print passport-size photos on 4×6 paper at CVS?
Get a template using PhotoAiD®, then you can either go to the nearest CVS with an USB drive or order a print directly from their app.
How to print passport photos on 4×6 paper without Photoshop?
You can use PhotoAiD®, pick the template you want, and download it. You'll be able to print your passport-size photo template at any photo store near you.
Can I get templates to print passport photos on 4×6 paper with an app?
Absolutely! You can use PhotoAiD® both for taking your own passport photos and arranging them on the template you need.
Closing thoughts
When trying to find a way to save time and money on taking your U.S. passport photos, you should definitely try a combination of first, take a passport picture in the comfort of your own home using specialized software available at PhotoAiD® and our digital photo template, which allows U.S. citizens to download two 2 x 2 inch U.S. passport pictures on a 4 x 6-inch printout paper.
Now you can print professional-looking U.S. passport pictures in any store offering printouts.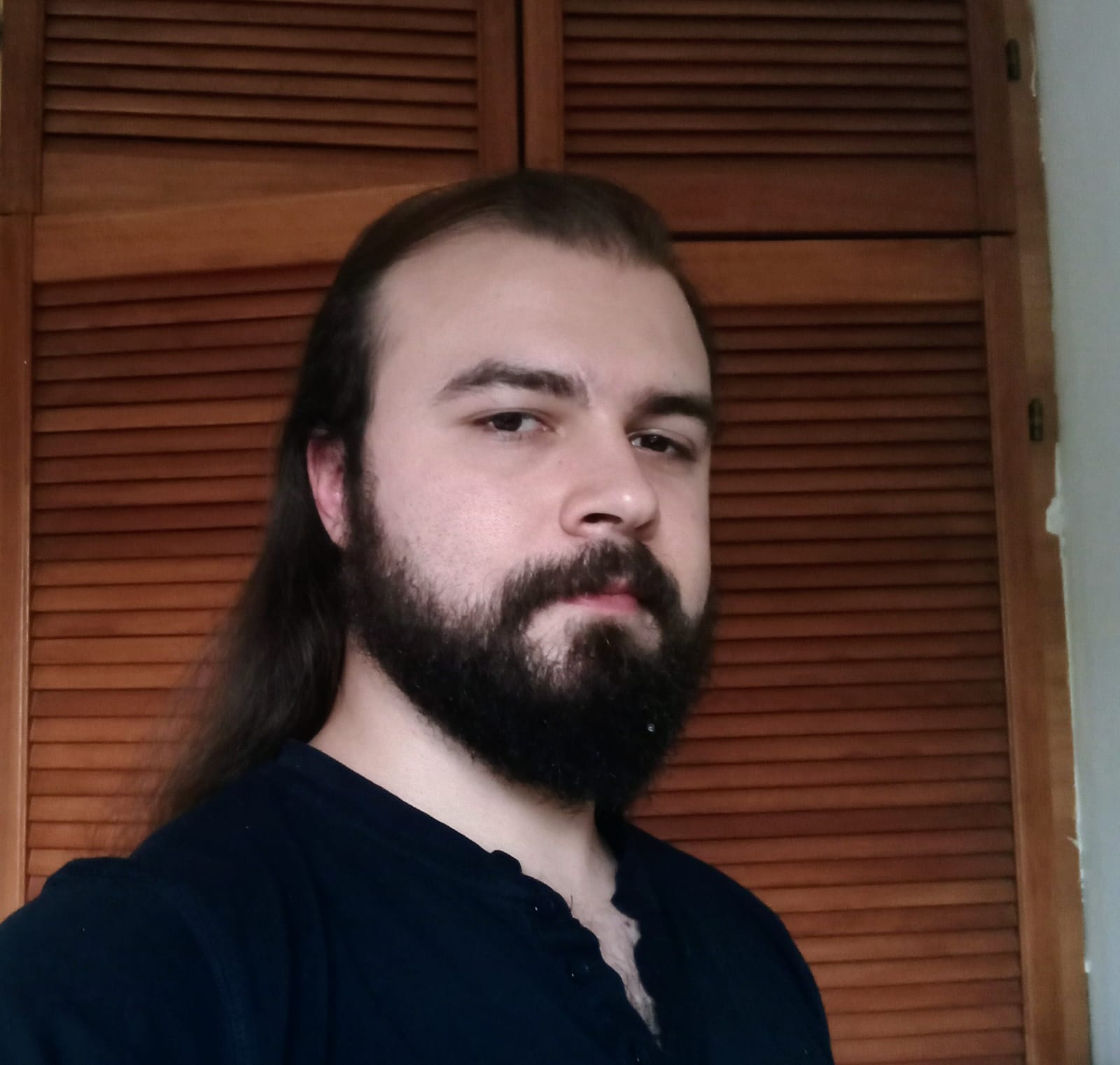 Riccardo Ollmert is a biometric photography expert at PhotoAiD. He studied languages and publishing industry at La Sapienza University of Rome. He is deeply passionate about travel and creative writing.