Are you an Indian citizen residing in the US and need to renew your passport?
Look no further!
In this comprehensive step-by-step guide, we'll walk you through the process of Indian passport renewal in the US.
Whether it's understanding the necessary documents involved in the Indian passport renewal process, finding the appropriate locations to submit your application, or navigating the application procedure itself, we've got you covered.
Here's what you'll find:
Can't wait to snap your passport pictures and start your renewal? Simply download our application (available on iOS and Android) and get passport photos that are guaranteed to be accepted by Indian passport agents (or double your money back).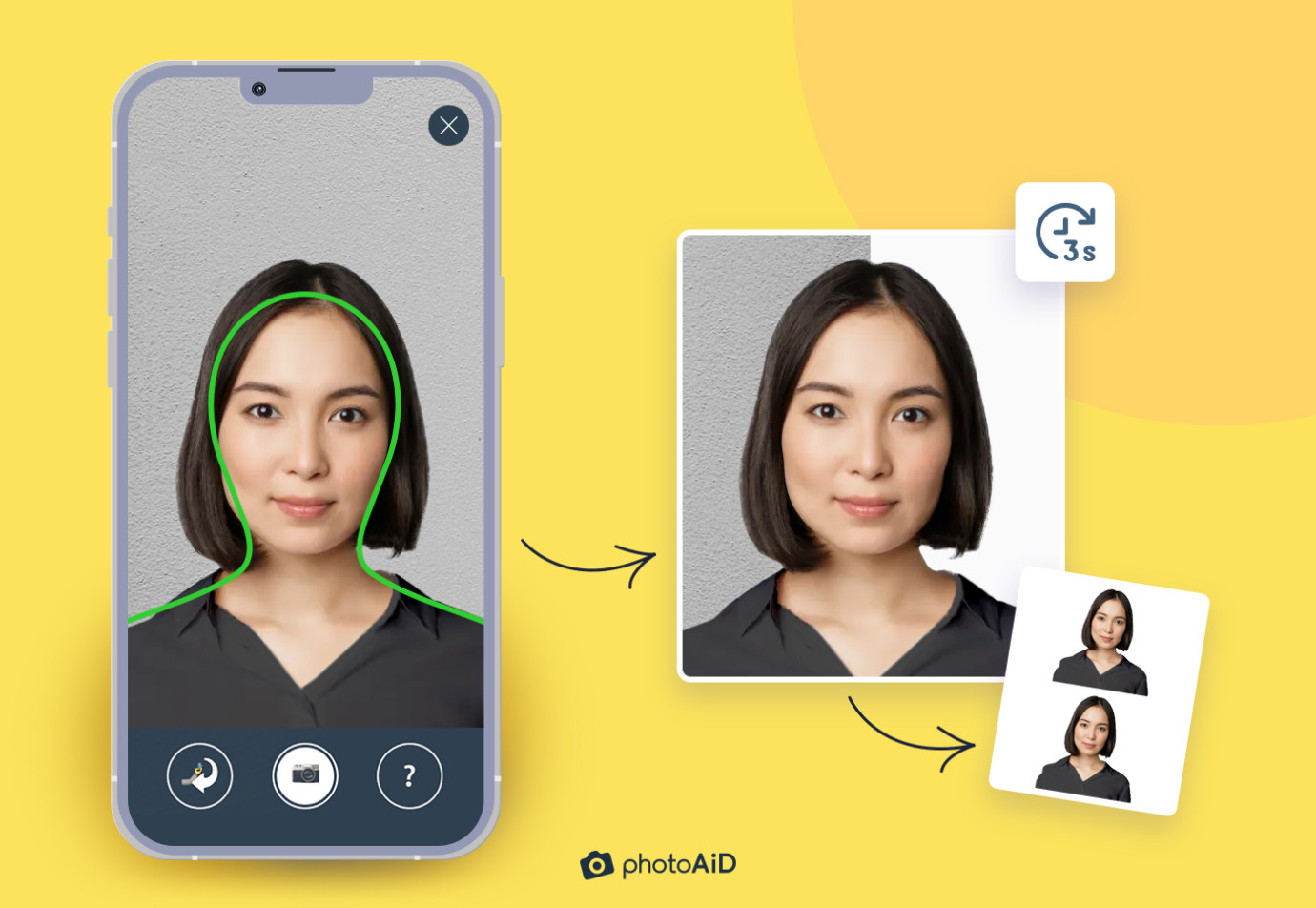 Learn more about taking your own passport photos:
Renewing an Indian passport in the US—what has changed?
Over the past few years, the process to renew an Indian passport abroad has gone through some substantial changes.
The most important difference is that the Indian Embassy and consulates no longer offer passport related services.
Now, all applications need to be processed by VFS Global.
In the United States, you can renew your Indian passport both by mail or by making an appointment at the VFS Global application centre and handing in the application in person.
Also, note that B1/B2 visa holders cannot renew their Indian passport in the US without approval from the original Passport Issuing Authority in India.
Indian passport renewal in the US—checklist
Before applying for the passport services, you should familiarize yourself with all the required materials. According to VFS Global and Indian authorities, adult applicants need to provide the following documents:
Documents Required for Indian Passport Renewal in the USA
A copy of the completed and signed checklist
Government online passport application form
VFS order form
Current Indian passport and copies of the first 5, and last 2 pages
Affidavit for the change of appearance and signature
Annexure-E, completed and signed
A copy of valid visa status (notarized color copy)
Proof of address (notarized color copy)
Additionally, the official passport application checklist will indicate which documents need to be notarized or included in multiple copies.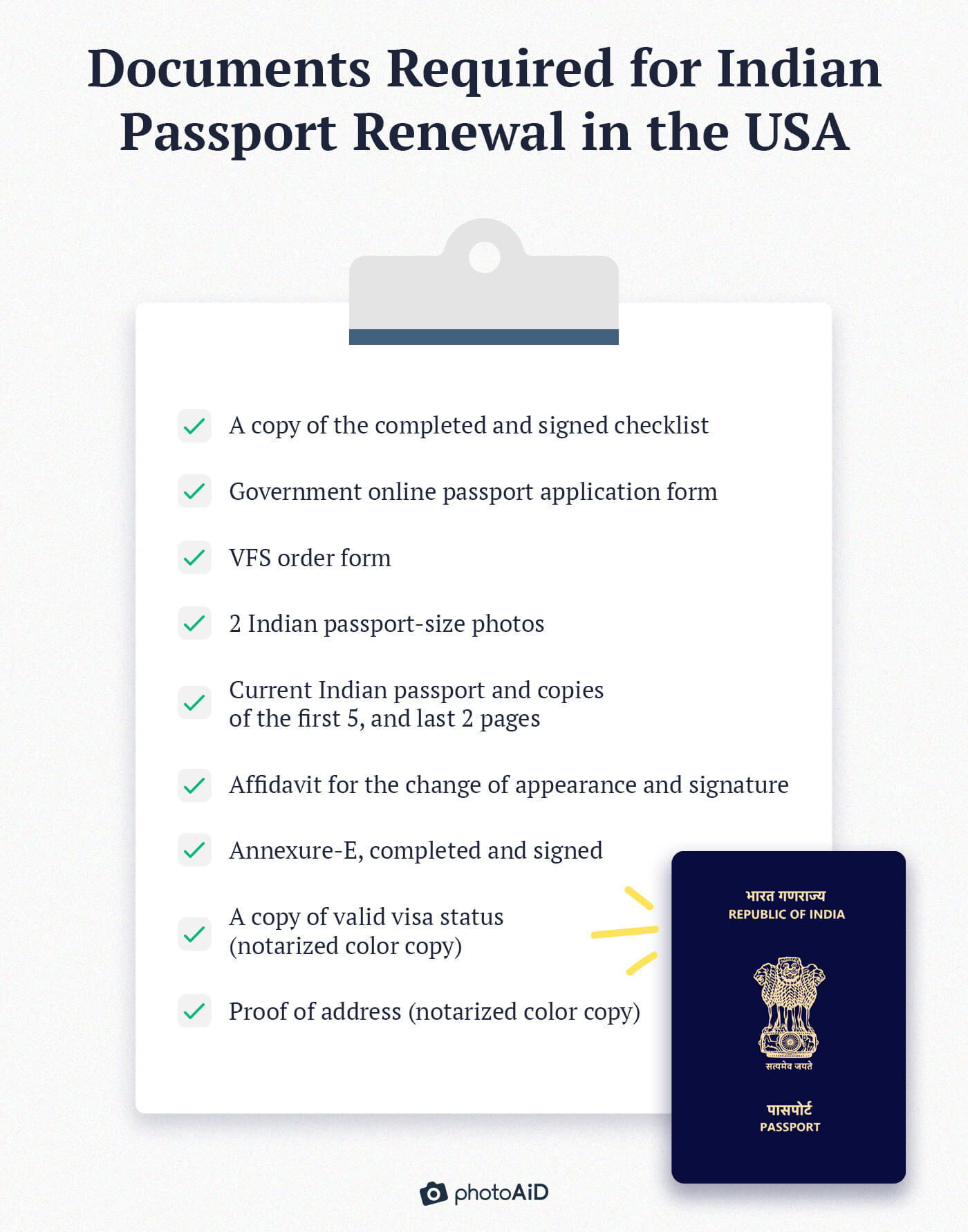 Documents for a minor's Indian passport renewal in the US
Depending on their situation, Indian citizens under 18 have to provide some additional documents.
List of Documents for Minor Indian Passport Renewal in the USA
Annexure D
Copy of both parents' first and last page of valid Indian passport (self-attested copy)
Both parents' valid visa status in the US (notarized color copy)
Birth certificate (copy)
In case of single parent/guardian/adoption, Annexure C (notarized color copy)
If one parent has sole custody after divorce, divorce decree, custody papers, Annexure C, D (notarized color copy)
If one parent is deceased, Annexure C, D, and death certificate (copy)
How to renew your Indian passport in the US
Now that we're clear on all the documentation you need, let's get into the three steps to renew an Indian passport in the US.
1. Fill the application form
Start by going to the Indian Embassy's website and selecting the region and country. Here, you'll have to select the Embassy or Consulate that holds jurisdiction over your state of residence.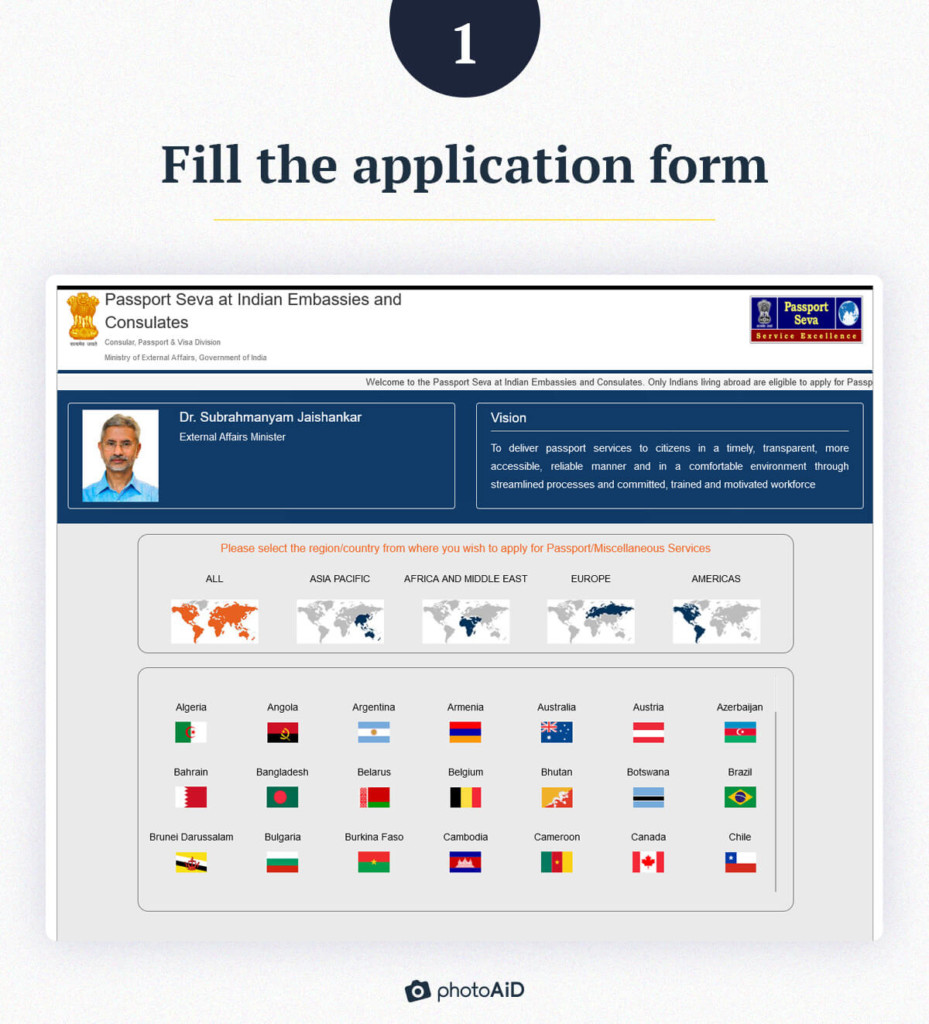 Here are all the Indian foreign offices in the United States:
| Office | Address | Jurisdiction |
| --- | --- | --- |
| Embassy of India, Washington D.C. | 2107, Massachusetts Ave.Washington, D.C. 20008 | Bermuda, District of Columbia, North Carolina, Delaware, Kentucky, Maryland, Virginia and West Virginia |
| Consulate General of India, Atlanta | 5549 Glenridge Drive NE,Atlanta, GA 30342 | Alabama, Mississippi, Florida, South Carolina, Georgia, Puerto Rico, Tennessee and Virgin Islands |
| Consulate General of India, Chicago | 455 North City-Front Plaza Drive, NBC Tower Building, Suite No. 850,Chicago, IL 60611 | Illinois, Iowa, Indiana, Michigan, Missouri, Minnesota, North Dakota, South Dakota and Wisconsin |
| Consulate General of India, New York | 3 East 64th Street, New York, NY 10065 | Connecticut, Massachusetts, Maine, New Hampshire, New Jersey, New York, Pennsylvania, Ohio, Rhode Island and Vermont |
| Consulate General of India, Houston | 4300 Scotland StreetHouston, TX 77007 | Arkansas, Oklahoma, Kansas, Texas, Louisiana, New Mexico, Colorado and Nebraska |
| Consulate General of India,San Francisco | 540 Arguello Boulevard,San Francisco, CA 94118 | Alaska, Arizona, Guam, Hawaii, California,Idaho, Montana, Oregon, Nevada, Utah, Washington and Wyoming |
After selecting the right consular jurisdiction, complete the registration, log in, and choose "Apply for ordinary passport".
At this point, you can proceed with filling out the application form. Before submitting it, double check that all the data you entered is correct.
When you're done, make a note of the Application Reference Number—you'll need the number to proceed with the application.
2. Create a profile with VFS Global and pay the fees
Go to VFS Global's official website and sign up. Insert all the required information and finalize the registration.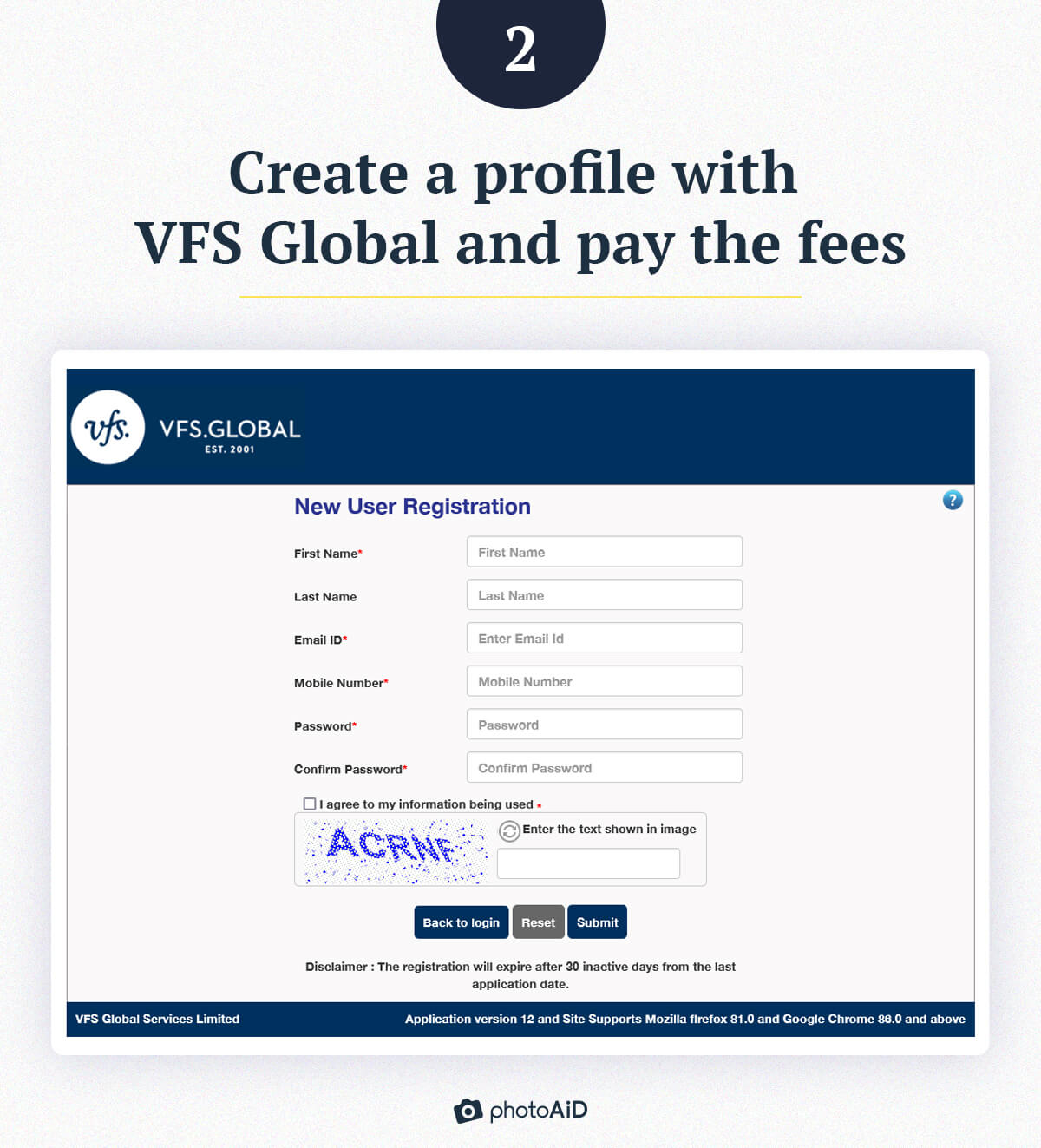 To complete the registration process, you'll have to pay the Indian passport renewal fees and any additional charges for extra services.
The current fees to renew an Indian passport in the US are as follows:
| Applicant's age | Booklet size | Total cost |
| --- | --- | --- |
| 15+ | 36 pages | USD 92.90 |
| 15+ | 60 pages | USD 117.90 |
| Under 15 | 36 pages | USD 67.90 |
These amounts include both consular fees (Indian Community Welfare Fund) and VFS fees.
If you selected the Tatkaal service, there will be an additional $150 fee.
3. Mail the application
Once you've paid the fees, you can download and print the shipping labels to send your application.
Use FedEx Pak, FedEx envelope, or FedEx reusable envelope. No other packages will be accepted.The return shipping address should match the address on the application form.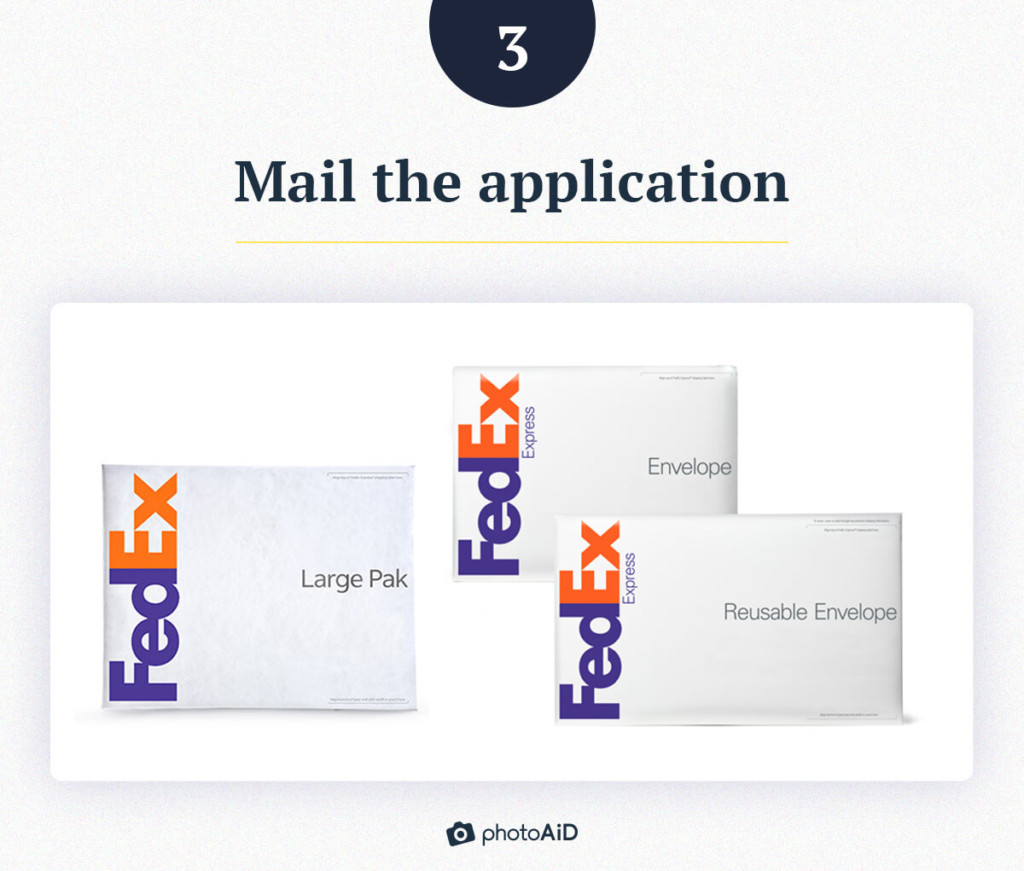 Only include one application per package—envelopes containing forms for more than one person will be rejected.
In the US, Indian passport renewal processing times take around 3 weeks. The Tatkaal service will return your valid passport in between 3 to 5 business days.
The expired Indian passport will also be returned in another envelope.
Indian passport renewal from the US—recap
The procedure to apply for Indian passport renewal in the US can be completed entirely online and by mail.
To summarize, you'll only need to follow these three steps:
Complete the online form
Register with VFS Global and pay the fees
Mail the application package with FedEx
Before you start, locate the Indian Embassy or Consulate that holds jurisdiction in your area.
If everything is correct, you should receive your renewed Indian passport in three weeks.
Need pictures for your Indian passport? PhotoAiD® can help you get as many as you need without leaving home—compliance 100% guaranteed.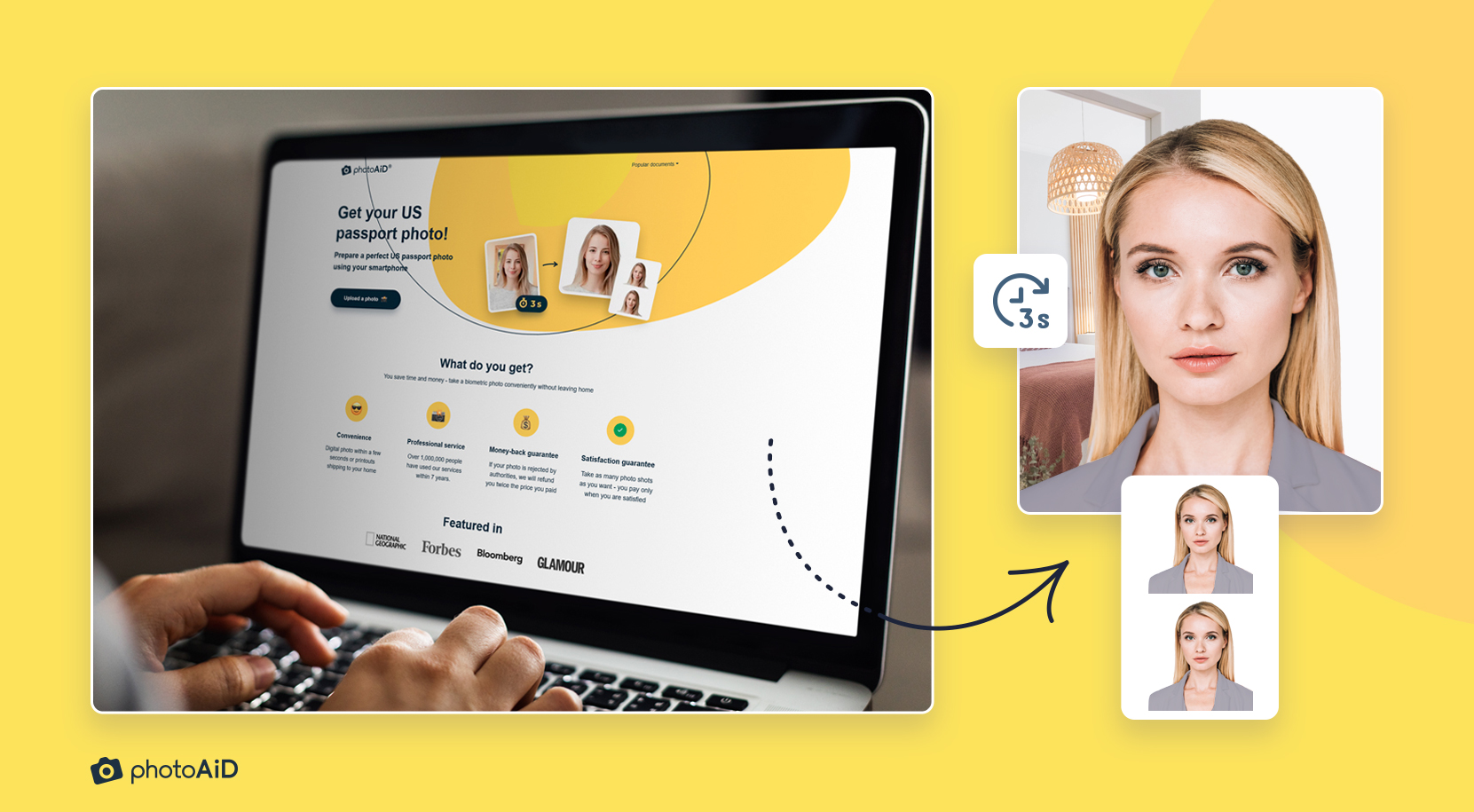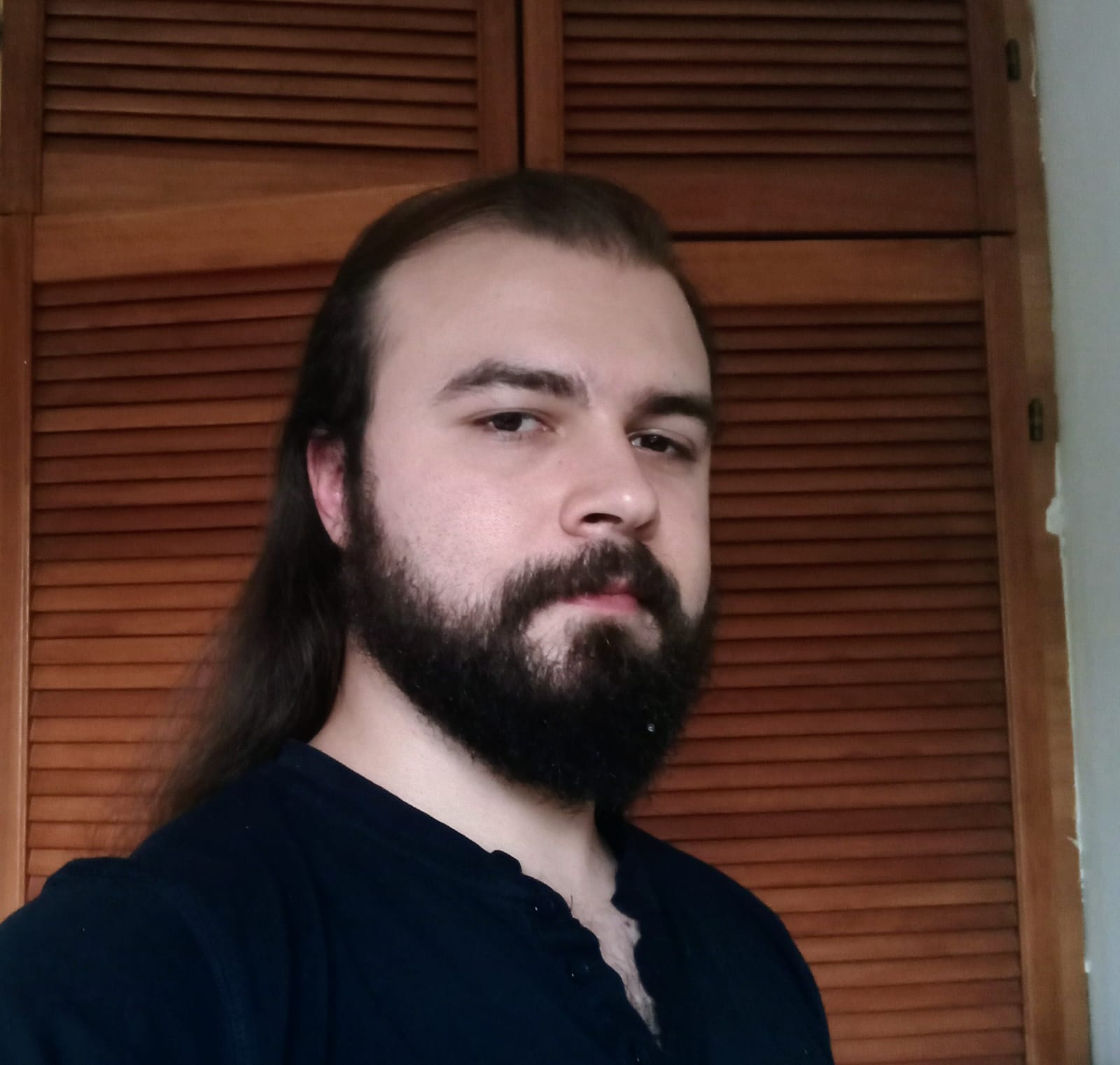 Riccardo Ollmert is a biometric photography expert at PhotoAiD. He studied languages and publishing industry at La Sapienza University of Rome. He is deeply passionate about travel and creative writing.